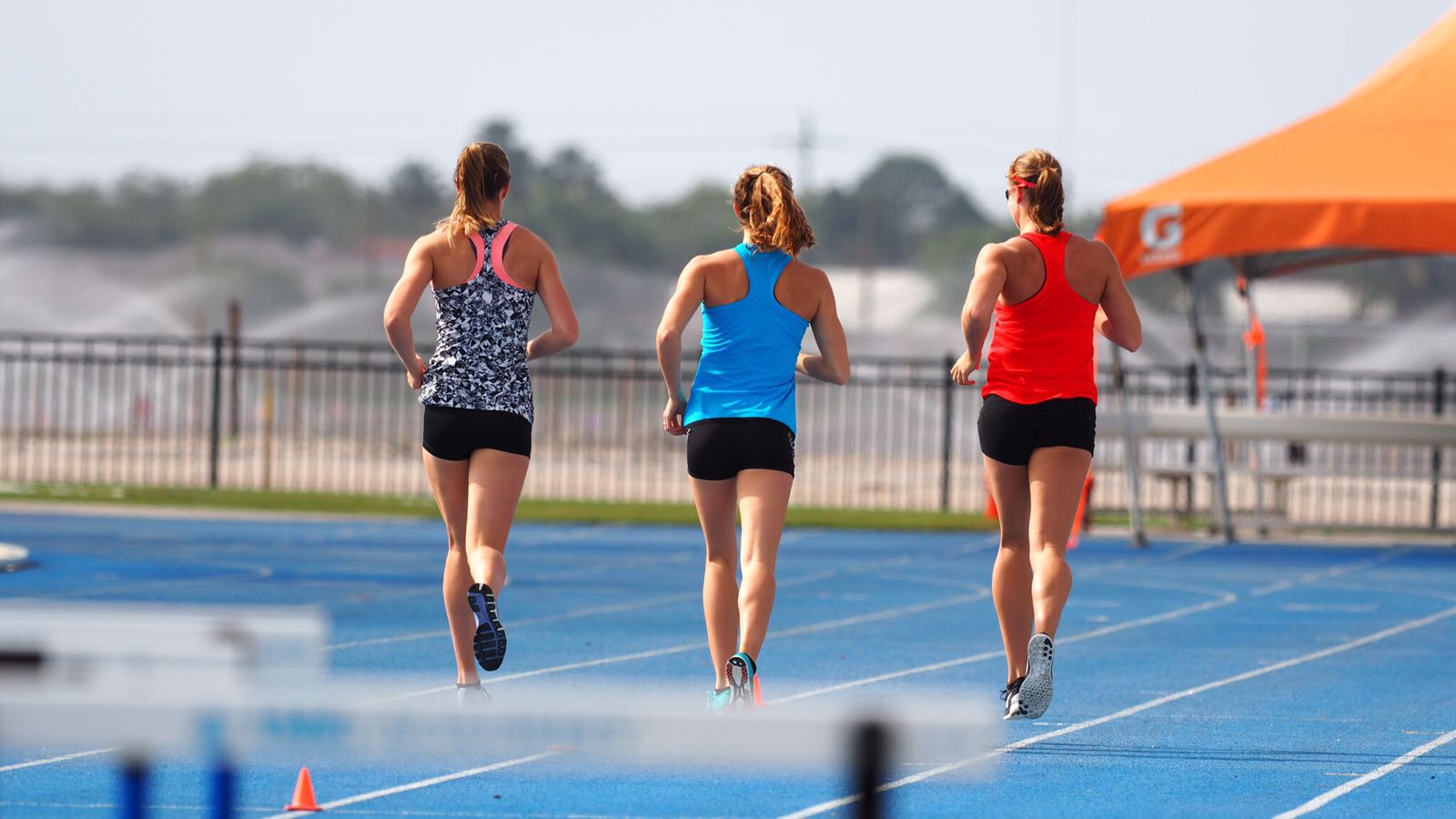 3x what best to eat before a run
More and more people are getting to know our blog Dafnelikes, which means more questions about food and exercise. A few weeks ago Dafnelikes had a stand on a sports festival in Utrecht and we were visited by some girls who were about to run the 10K in a few days (Singelloop) They were curious what's best to eat before such a race. They didn't want to start with a full belly, nor getting hungry halfway through the race. Dafne doesn't run these kind of distances of course but her type of meals before a race contain elements that can also be used by medium or long distance runners. So especially for all you heroes who are planning on going on those long runs, a blog with three of Dafne's favorite pre-race-recipes 🙂
Banana pancakes
This has to be Dafne's all time favorite: banana pancakes with oatmeal. They're super easy and quick to prepare and are such a good start before a race. These pancakes contain good carbs, proteins and fibre, so you are good to go for quite some time! And also, because of the oatmeal, this power breakfast protects you from the famous energy dip. Oatmeal contains a high concentration of slow and complex carbs that provide your body with energy in an efficient (slow) way. Best time to eat these pancakes is somewhere between 1.5/2 hours before your run.
2 bananas
1 apple
2 eggs
2 table spoons of oatmeal
250 gr summer fruit: strawberries, blackberry, raspberry and blueberry (I use a box of frozen fruit)
coconut oil
Mix the banana, egg and oatmeal with a blender into a batter. Peel the apples and cut them into slices. Put a small saucepan onto the fire and heat up the summer fruit until it's a fluid sauce. Then heat a teaspoon of coconut oil into a (nonstick) frying pan. Pour the batter in three small pancakes. It's better to keep them small in order to flip them over more easily. Press the slices of apple directly in the pancakes. Bake both sides equally (medium heat) until they are lightly brown.
Power granola
This granola is perfect to put in (greek) yoghurt; a firm breakfast before a long distance race. The nuts give you lots of protein, healthy essential fats and fiber: you're guaranteed to go keep going for quite a while! If you're in the position to do so, it's better to make the granola the evening before (or maybe you have lots of time in the morning…)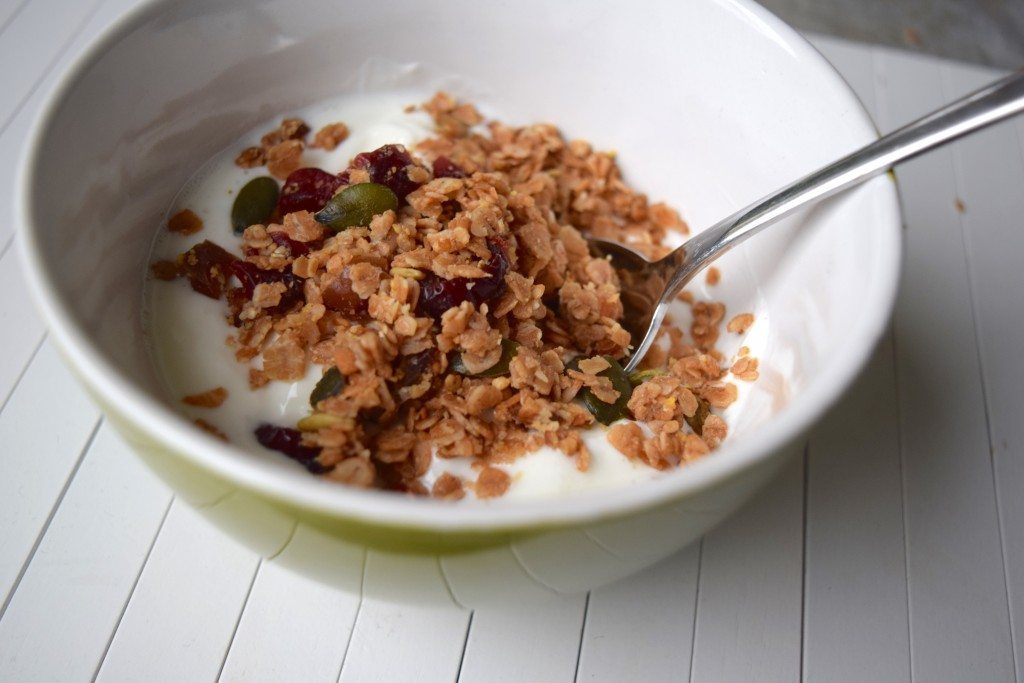 Ingredients
280 gr spelt flakes
2 tablespoons of honey
3 tablespoons of coconut oil
2 tablespoons of peanut butter
Handful of cranberries
Handful of crushed pecan nuts
Tablespoons of ground coconut
3 tablespoons of ground dates
Handful of pumpkin seeds
Preheat the oven at 180 degrees. Put a piece of grens proof paper on a baking tray. Melt the honey, coconut oil and the peanut butter in a pan on low heat. Mix all the dry ingredients in the meanwhile. Then mix it all up (melted and dry ingredients) and spread it over the baking tray. If you want to make bars you need to press it firmly onto the tray (I failed to do so haha). For granola divide it loosely. Put it in the oven for 15 minutes.
You can keep the granola good for a week, but make sure you put in an airtight jar.
Mugcake
The ingredients look a lot like those of the pancakes (and therefore contain the same healthy qualities) but the mug cake is much quicker to prepare. Perfect for when you don't have lots of time. The outcome is also different and you can vary with different ingredients.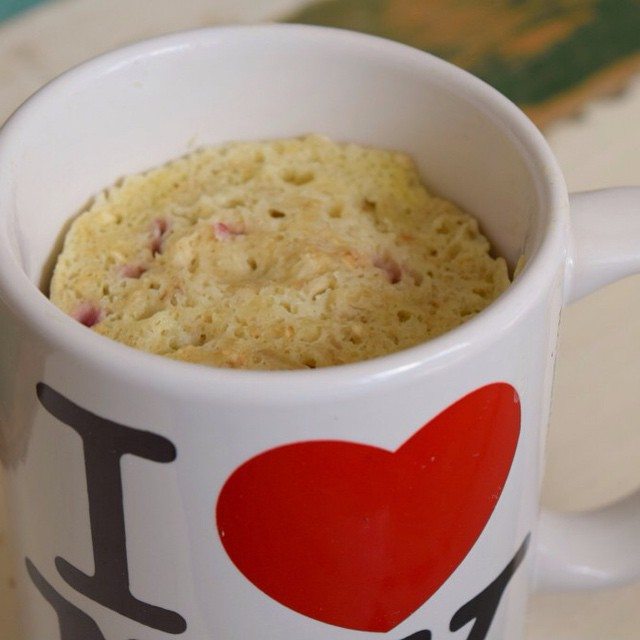 Ingredients for one mug
1 egg
1 banana
3 tablespoons of oatmeal
1 tablespoon of ground coconut
1 tablespoon blueberries (or different fruit)
Preheat the oven at 200 degrees. Mash the banana in a mug, then scramble the egg, the oatmeal and the coconut into a smooth mixture. At the end, add the fruit. Put the mug in the oven for 12-15 minutes, and that's it! Do you prefer the super fast version? Put the mug in the microwave: 2 minutes, 900 watt….ping! Enjoy:-)
Variation tips: add apple and cinnamon or superfoods in stead of the blueberries. Fresh fruit of greek yoghurt on the side is also tasteful.
Next week: a blog on what to eat after a race!