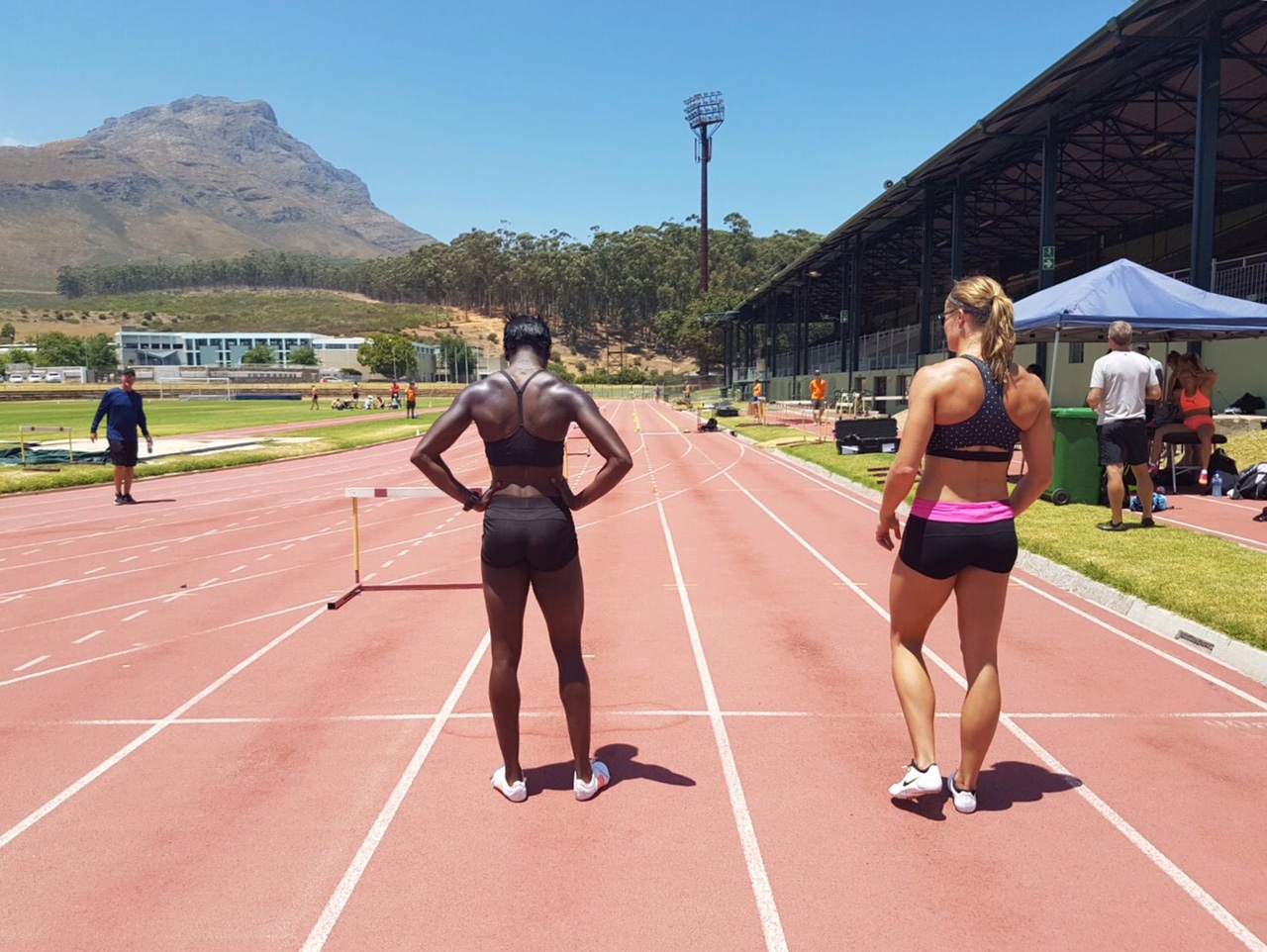 Training in South Africa
Well, here I am, in al little sidewalk cafe in the beautiful South Africa. I went from a minus 4 degrees celcius to a plus 35 degrees in just a few hours! It always takes a few days to get used to your new surroundings, but one thing's for sure: you won't hear me complain! I absolutely love working out over here! I've just finished the first two weeks of training and I'm really happy with my progress so far. I feel very relaxed, strong and I can feel the sense of joy coming back more and more every day. Lots of people ask me why I go all the way to SA for a training camp. So I decided to write a blog about my trip, and all the ins and outs. At the end of the blog I've got some news about the upcoming indoor season.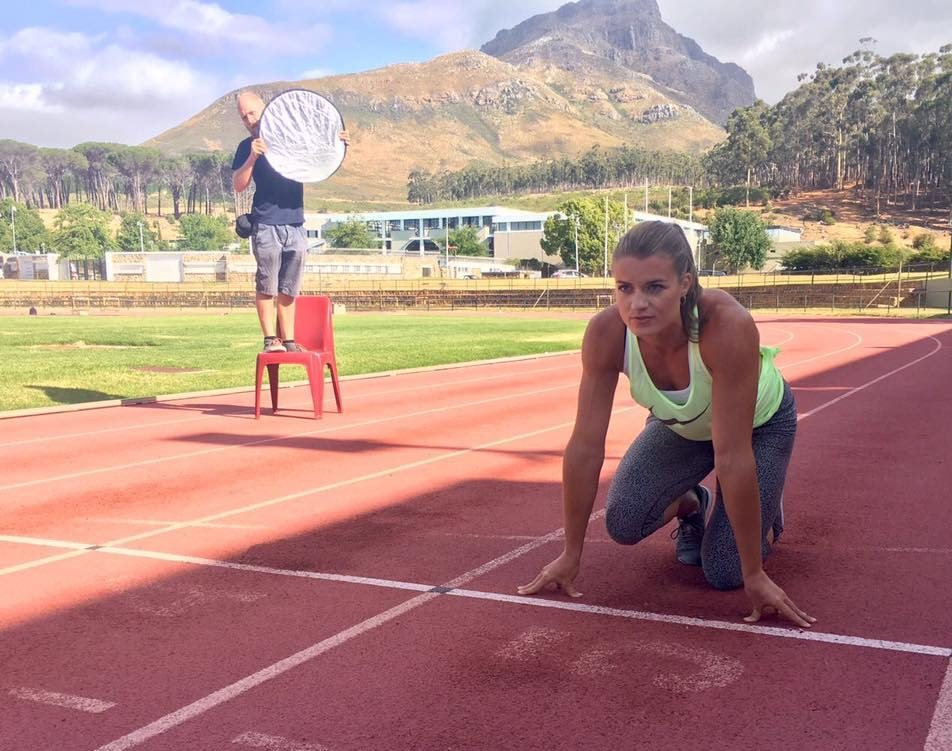 Heat
By far the most important reason to travel to SA: the climate. Without having to put a lot of effort in it, your muscles get really warm because of the heat. And so you're able to put a bit more energy in your training sessions. This bonus, as I like to call it, tells your body it can cope with more exertions. After the first few days of training the fatigue kicks in, but being here, the heat makes you feel far less stiff and your recovery goes much quicker. It's like your body contains better motor oil haha, which makes your circulation go faster and eliminate toxins quicker.
Capacity
Another reason is the chance to train outdoor every day. Back home in Holland it's far too cold for us to come to good training results, so we are forced to go indoor where you can run for max 100m. And if you want to work on your capacity you need to run longer distances. The outdoor track over here makes that possible to do so:
Focus
We travelled to Stellenbosch with quite the number of athletes. All of us with the same goal in mind: to rest and have 100% focus on our training sessions. Over here there are barely any distractions, which makes is much more easy to rest and stay focussed.
To give you an insight in my daily routine, here's what my (lovely clarifying) days look like:
In the morning we walk to the breakfast area
We ride our bikes tot he track (typical Dutchies!)
Morning session on the track
Ride back to campus for lunch (lots of proteins!)
Time to rest, sometimes we play a game or take a nap
We ride back tot he track for the afternoon session
Ride back to campus (I can do it with a blindfold on!) for another moment's rest
We have dinner together
Time to relax a bit and then off to bed!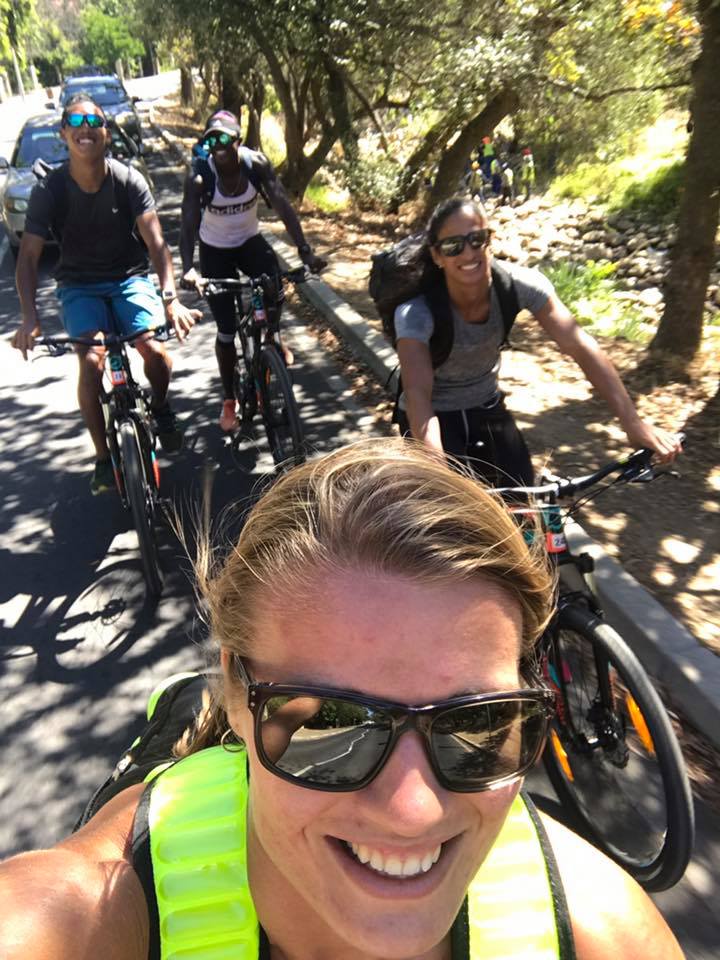 Food
The facilities over her on the campus are great. We are provided with fresh and nutricious meals every day, specially prepared for us athletes. I've not been to many other places where everything is arranged this good: a great track, fitness facilitities, rooms, fysio areas and a swimming pool (for extra training without burdening your feet). Oh, and there's only one hour time difference with Holland!

Of course there are many traning facilities closer to home, but these are usually already crowded with other athletes from different countries. And like I said: there's really no place like South Africa!
Indoor
Finally, I would like to inform you guys about my plans for the upcoming months. After a long and very intense season last year, I decided (together with my team) to focus a bit more on my training sessions this year so I can prepare myself fort he outdoor season the best way possible. I'm sorry but I won't be at the starting line during the indoor races. Maybe/hopefully next year, but for now all that matters is a great outdoor season. And I'm doing everything I can to make it a year to remember!