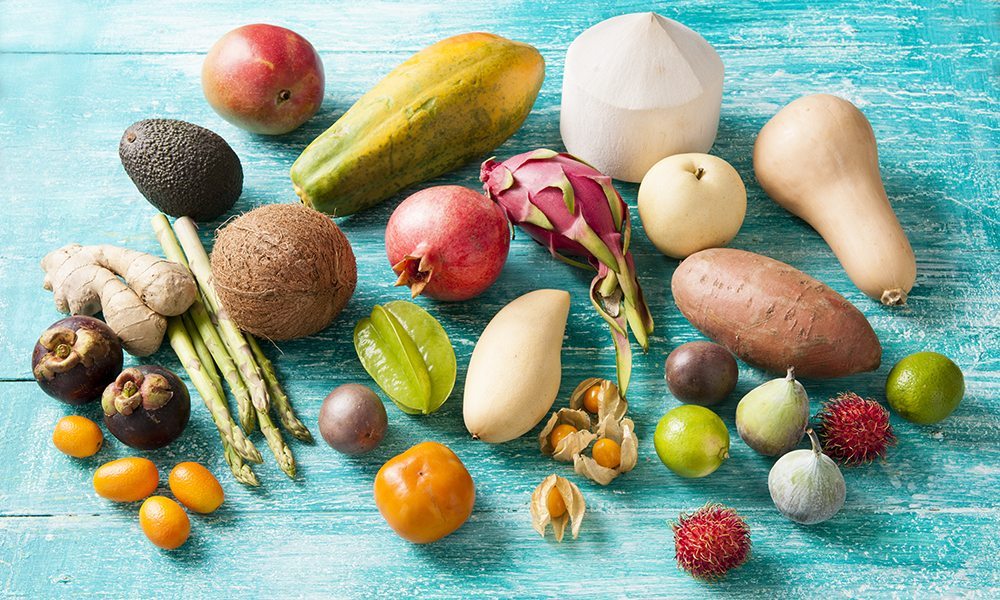 An exotic partnership!
Sweet potato, pomegranate, avocado. We love it! My sister Sanne and I are really happy to announce our partnership with Discovered. They carefully select beautiful products from countries like Brazil, Peru and Mexico after talking directly to the local farmers who grow these fresh fruits and vegetables. Knowing where our food comes and how it is grown is something my sister and I find both important and interesting. And of course: we cannot wait to start cooking with these delicious products! A match made in heaven:-) Don't worry, we're not going to spam you with advertisements, but by working together with Discovered we are able to improve our food blog, gain new inspiration and post a lot more healthy recipes!
To give you guys a little preview of a new and exotic recipe: tropical tacos with mango…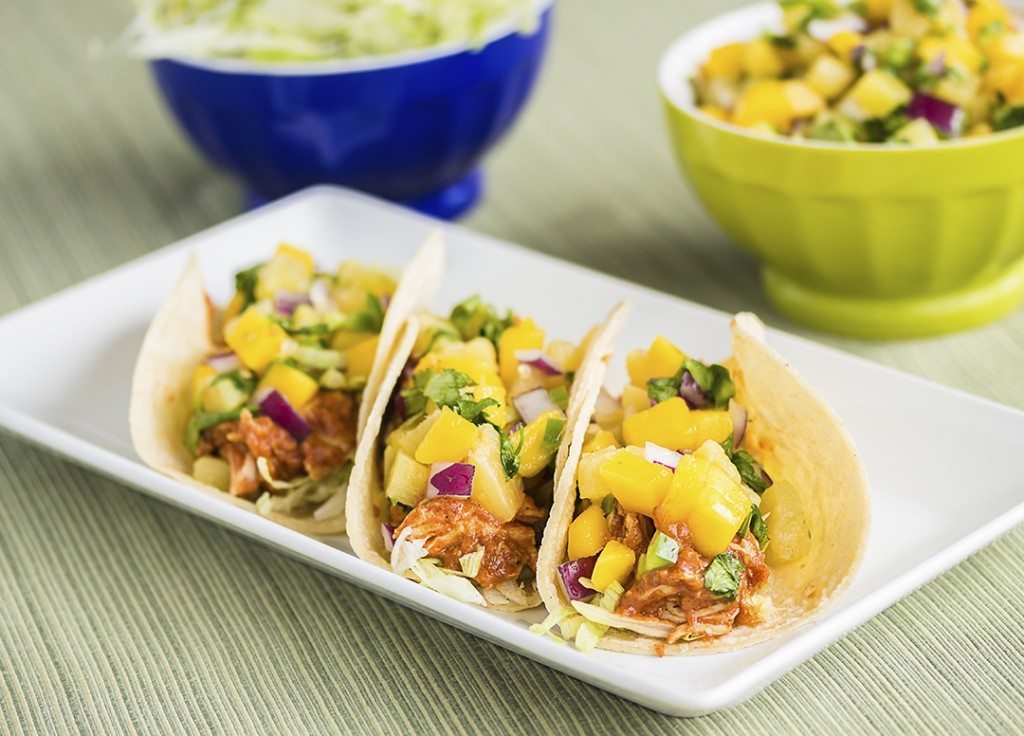 Tropical tacos with chicken & mango
Ingredients
500 g chicken breast
125 ml pineapple juice
40 ml barbecue sauce
25 ml soy sauce
20 ml rice vinegar
12 g brown sugar
1 clove garlic (finely chopped)
1 tsp Discovered ginger (grated)
4 taco shells
½ iceberg lettuce (shredded)
1  mango
1 red onion (chopped)
1 tbsp fresh coriander (chopped)
20 ml unsweetened coconut milk
Juice of ½ lime
1 tsp brown sugar
1 tsp salt
Put the pineapple juice, soy sauce, vinegar, garlic, ginger and brown sugar in a bowl and mix well. Cut the chicken breast into strips and add to the mixture. Leave to marinate for an hour.
Heat the oil in a frying pan and fry the chicken strips until cooked and brown. Prepare the taco shells according to the instructions on the pack.
Meanwhile, mix the lettuce, mango, red onion and coriander. Make the dressing by mixing the coconut milk, lime juice, brown sugar and salt. Toss the salad with the dressing.
Fill the taco shells with the salad and the chicken… and enjoy!