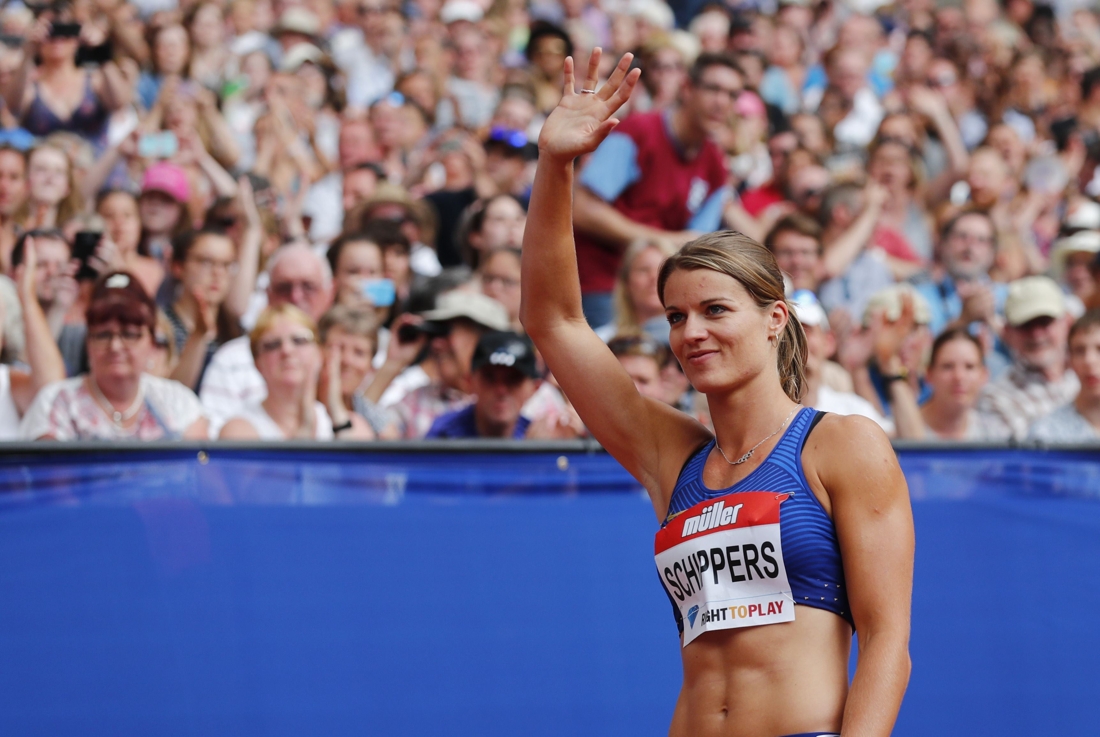 5 most memorable moments of 2016
'No need for a retrospective this year, I'm only looking for a preview of the new year'. At first, I found this Rumag quote quite striking. You already know, I think, that I'm not much of a person who looks back a lot: of course I can celebrate a victory or get really annoyed after a loss, but after either winning or losing I tend to look towards the future rather quick. Not in the least because only then I can influence the one thing that matters: work hard for the next race! But still, Christmas tends to be the time of year where everybody looks back on the previous 12 months, and my family is no exception to that. And so, together, my family and I looked back on my year and soon enough we realized that 2016 was indeed very successful and therefore a year to remember. So, if you have a few minutes to spare…I would like to take all of you (and especially you Mum ;-)) on a little trip down memory lane with me and visit the 5 most memorable milestones of 2016!

 5. National record (7.00) in Berlin
The beginning of the indoor season seems like ages ago, but I managed to start it off in a great way. At the ISTAF Indoor meeting in Berlin, not only did I come in first on the 60m, I did it in a national record of 7.00 seconds. Not bad for what was only the second race of the year! With this victory I matched the 30-year-old record of Nelli Cooman. And did you know that back in 1986 during the European Championships in Madrid, Cooman's 7.00 seconds was good for the world record. It wasn't until 1992, when Merlene Ottey (JAM) ran faster (6.96s) and one year later in 1993, Irina Privalova (RUS) set the current world record in a time of 6.92! Below, the video of my Berlin race:
4. Silver WC indoor Portland
Because of the 7.00 in Berlin, the expectations in Portland a few weeks later were high. Unfortunately, I came in second (7.04) just a few inches behind Barbara Pierre (USA). I wasn't really able to enjoy the silver medal, the little (or big;-)) fanatic in me always wants to win. But even so, I was able to take some encouragement from my race. My top speed was really good during the race, a positive sign for the outdoor season that lay ahead. My start continued to be a point of improvement, especially on this short distance every aspect needs to be perfect. Not long after this race my favorite part of the year started: the outdoor season!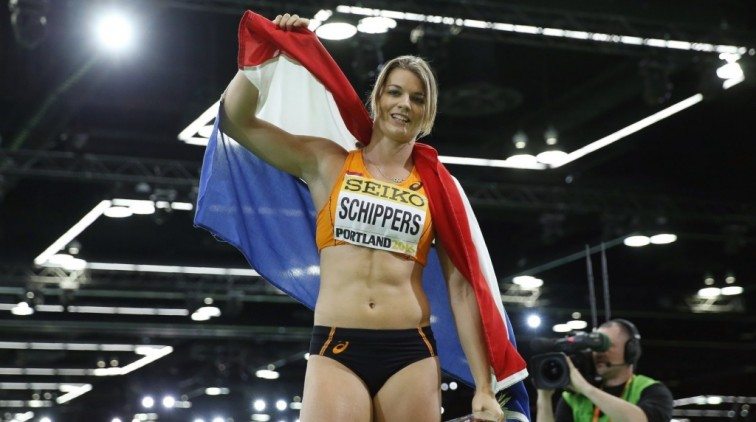 3. Winner Diamond League
2016 was also a year full of Diamond League races! For me it feels like I've seen and travelled the world not once but twice: from Doha to Paris, from Paris to Oslo, and so on. I appeared at the start of 9 out of the 13 races in total, I won 4 of them (1x the 100m, and 3x the 200m) and came in second 5 times (3x 100m, 2x 200m). In the end I won the overall Diamond League ranking of the 200m and came in 2nd in the 100m ranking. My reward for this achievement was handed to me during after DL race in Zurich, look at the beauty and size of it! You can't tell by looking at it, but it weighs quite a lot too. It now has a nice spot in our living room.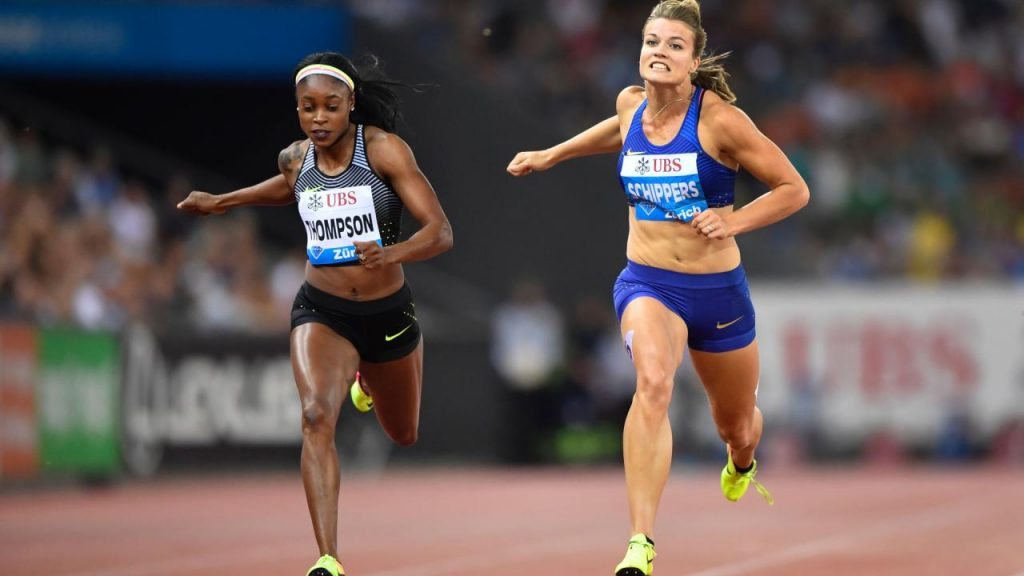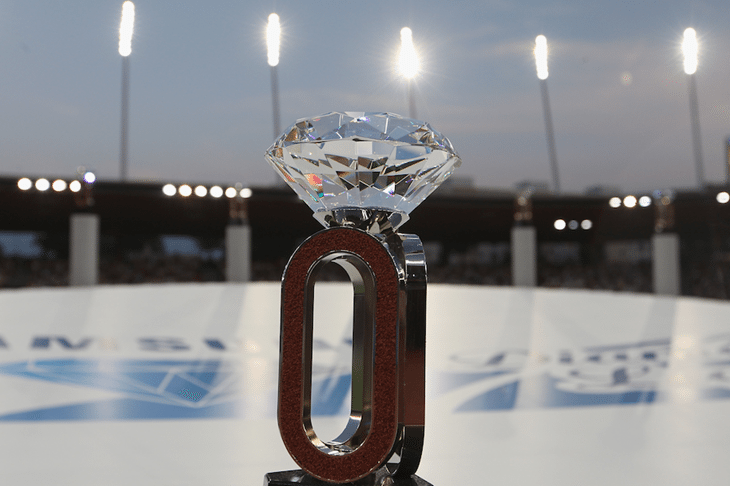 2. European title EC Amsterdam
It comes as no surprise that the European Championship in Amsterdam was extra special to me, as it all took place in front of a home crowd. In a packed Olympic stadium the crowd really gave me a huge boost and this buzz mad me cross the finish line first in the 100m. With 10.90 seconds I managed to stayed ahead of my opponents. All I can remember is having goosebumps all over my body, the cheering home crowd was absolutely overwhelming. And to make it all even better, we won a gold medal with the 4×100 relay team too. I could not have been more proud! We celebrated our medal that night together with lots and lots of people on medal square, just outside of the Olympic stadium.

1. Silver at the Olympics in Rio
And last but not least (well, not literally of course haha), the moment I had lived and was prepared for, for such a long time: the Olympic Games in Rio de Janeiro. Expectations back home were sky high, as well as my own. Normally, this type of pressure doesn't really get to me and I manage to cope with it really well. But this time around it wasn't like anything I had ever experienced before. All eyes were on me. Sadly however, the tournament didn't go as expected. A 5th place in the 100m and a 2nd place on my favorite distance, the 200m. Add a groin injury to it and it pretty much sums up my 2016 Olympic experience.
Finishing second on 'my distance', closely behind Elaine Thompson (JAM), was too much to handle for me at that moment. You were of course all witnesses to my frustration just seconds after I'd finished finish and congratulated Elaine. I don't regret it though, it's just who I am. I came to Rio for nothing but gold, period. I absolutely hate losing, I want to be the best, and at that moment I failed in being so.  Considering all circumstances it was a good, but not the perfect race I'd hoped for. Now, a few months later, I can look back at it all with pride. Even though I will never be 100% satisfied with the second place, I do realize that a silver medal in a big sport like athletics at such a unique event is quite something!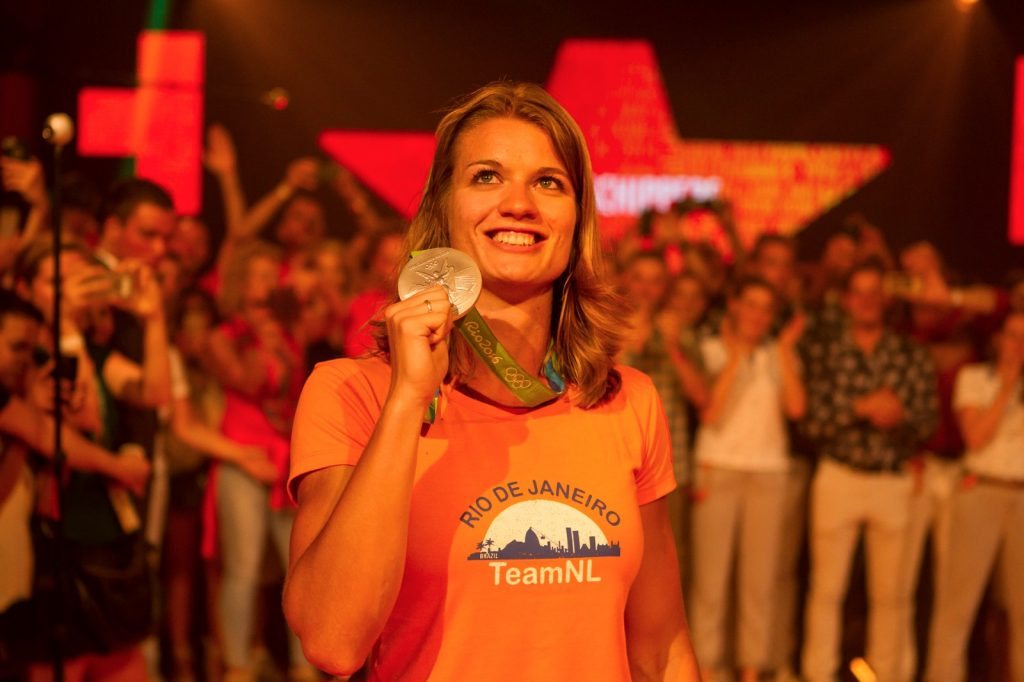 Okay…done with the retrospective and all eyes on 2017! It's going to be a very interesting year, with the World Championship in London as the absolute highlight. My life right now consist of pretty much nothing but work work work, and so I'm ready to rush into the brand new year with confidence.
I wish you all a great New Years' Eve! x Dafne