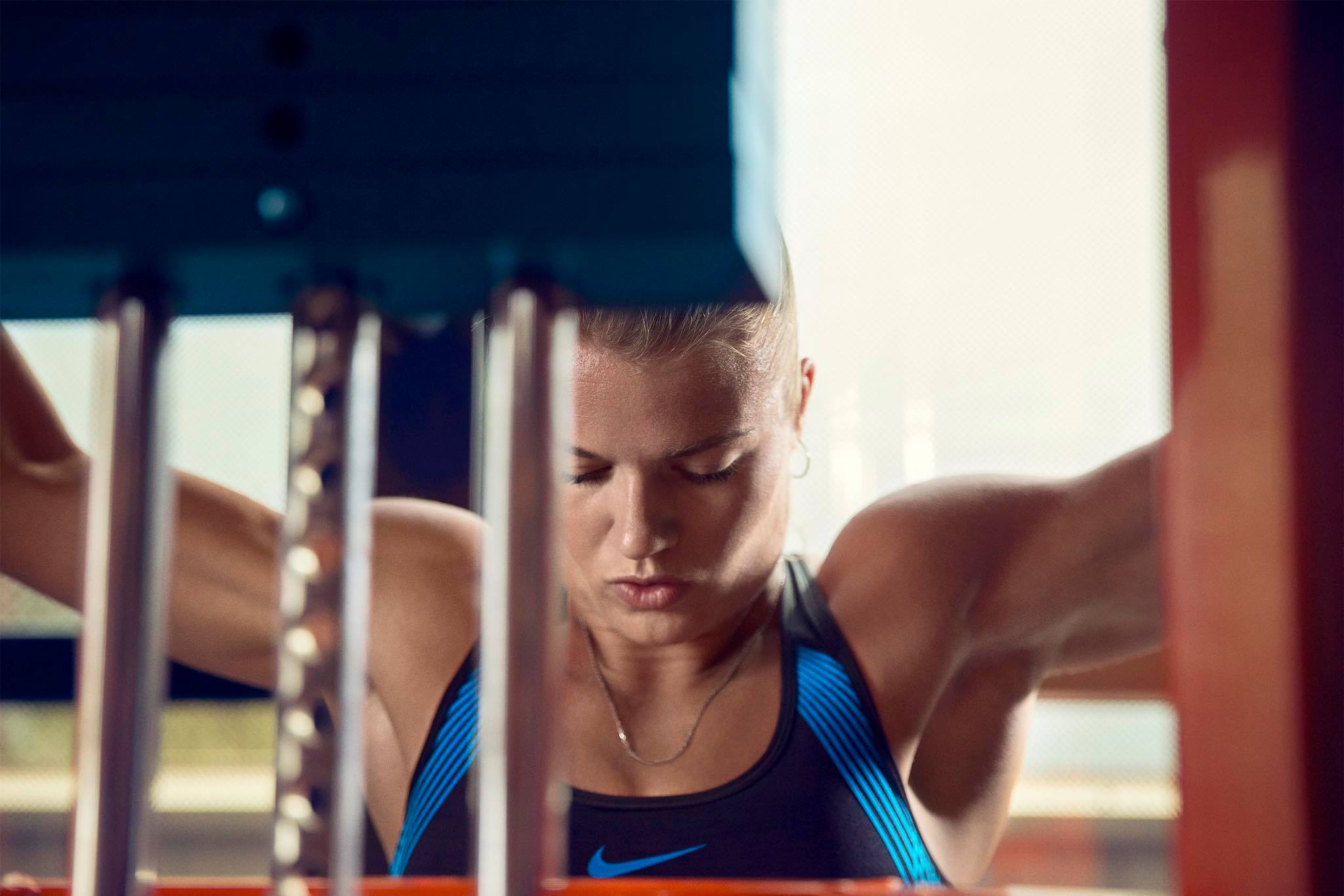 3x protein power
Besides my sprint training sessions, you can find me in the gym a couple of times per week. To be able to cope with these very intensive work-outs and to recover quickly it's key to eat the right … It's best to eat something within half an hour after you've finished. Because then your body is still open voor nutrients. By choosing protein food you offer your body the chance to recover.  I'm an explosive athlete and therefor my muscles suffer from minor tears during every training session. Proteins are capable of this damage control. It's no using eating a whole lote of proteins in one meal because your body can only process a certain amount at a time. So I divide my proteins during the day.
These are 3 of my favorite protein foods during busy training periods:
1. Green wraps with chicken, sambal and sesame seed

This recipe for high protein wraps with avocado and chicken comes from my Dafne likes cookbook!
Ingredients
– 1 tablespoon vegitable oil
– 100 gr biological chicken fillet
– 1 tablespoon soy sauce
– 2 multigrain wraps
– 100 gr dandelion salad
– ½ avocado
– 5 cherry tomatoes
– 50 gr alfalfa
– salt and pepper
Cut the chicken and the avocado in slices (here's how you can do it the easy way with an avocado). Cut the tomatoes in half. Heat the oil in a baking pan and carefully bake the chicken in 5 minutes. Add the sambal and soy sauce and stir it for a bit, 2 minutes is fine. Then add some salt and pepper. Prepare the wraps according to the instructions. Fill the wraps with the salad, chicken and the rest of the ingredients, finally sprinkle some sesame seed on top.
2. Protein smoothie
The easiest way to treat yourself with a dose of protein is with a shake or smoothie. Because of my explosive training methods I tend to add some whey powder to it. In case of a normal training this is not necessary.
Ingredients
– 20 g wheypowder
– Handfull of spinach
– 100 g frozen mango
– 1 banana
– 200 ml milk
Mix all the ingrediënts in a blender, easy as that!
3. Exotic quark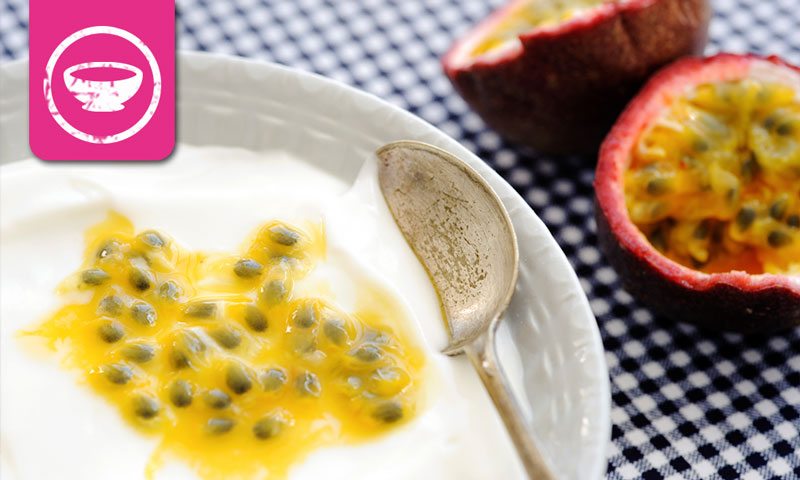 If you suffer from sore muscles after a work-out I suggest some greek yoghurt with nuts and/or fruit. The amino acids in the yoghurt help you to recuperate.
Ingrediënts
1 passion fruit
150g fatfree yoghurt
little milk
15 g sugar
1 splash of lemon juice
Cut the passion fruit in half and spoon the pulp into a bowl.
Add the yoghurt and milk and stir well. Bring to taste with sugar and lemon juice. Stir again and serve.