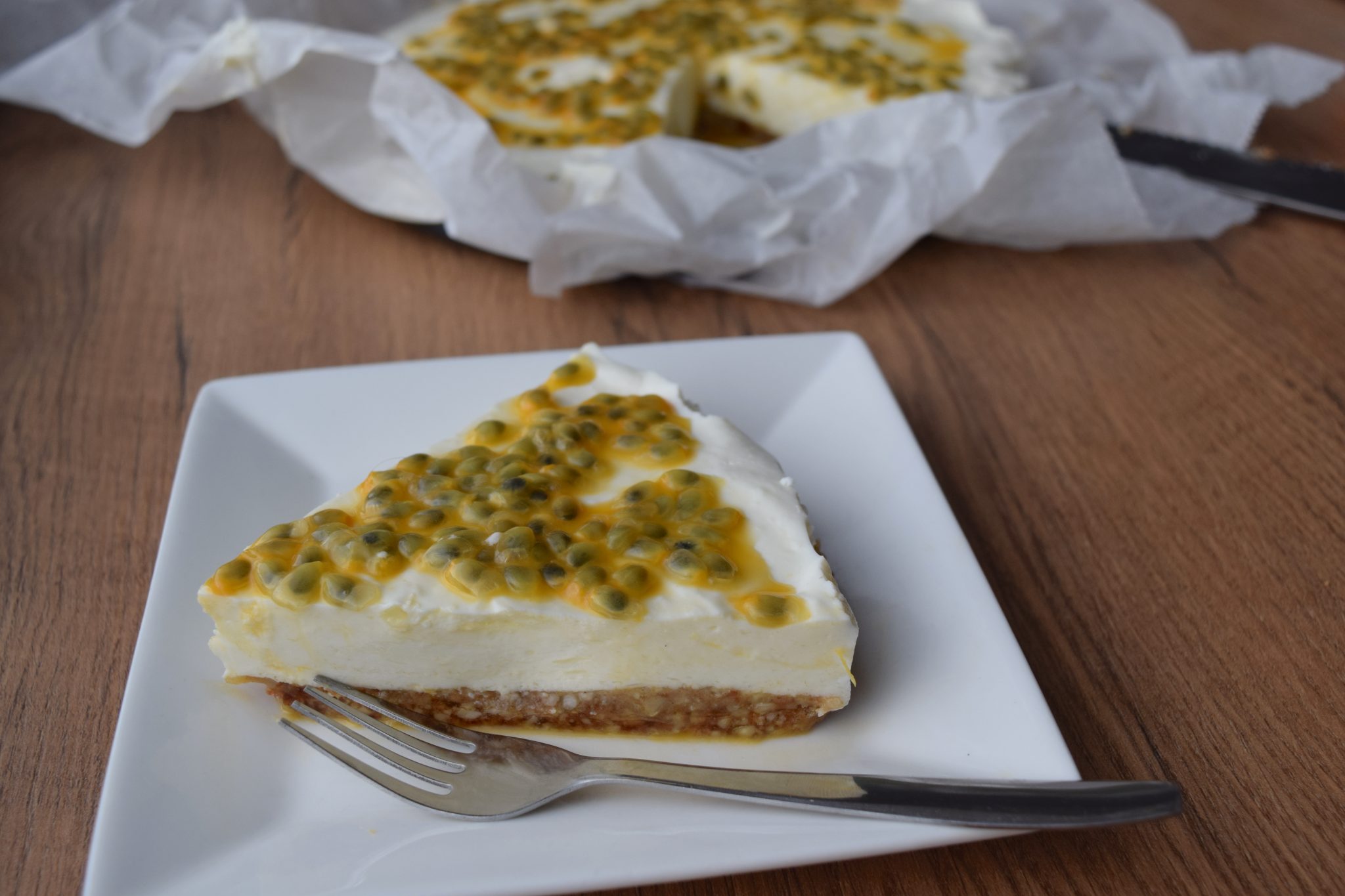 No bake cake with Greek yoghurt & passion fruit
We celebrated Sanne's birthday recently and came up with a new cake: a no bake cake with Greek yoghurt and passion fruit! We were a bit sceptical at first, afraid the cake would turn out to sour, containing both lemon and passion fruit. But if you take a good ripe passion fruit it tastes really good and fresh! True, it's not the healthiest cake you can think of…but hey: it's your birthday only once a year 😉 The good thing about this cake is that you don't have to bake it in the oven, you only need to put it in the refrigerator for a few hours.

No bake cake with Greek yoghurt and passion fruit
Ingredients
To prepare the shell
250 g medjoul dates
100 g plane almonds
1 tablespoon of coconut oil
For the filling
450 g Greek yoghurt
2 teaspoon lemon rasp
2 table spoon lime juice
5 table spoon honey
6 gelatine leaves
250 ml whipped cream
4 ripe passion fruits (if they're wrinkled on the outside, they taste sweet on the inside)
Materials
baking tin (24cm)
baking paper
kitchen machine/blender
mixer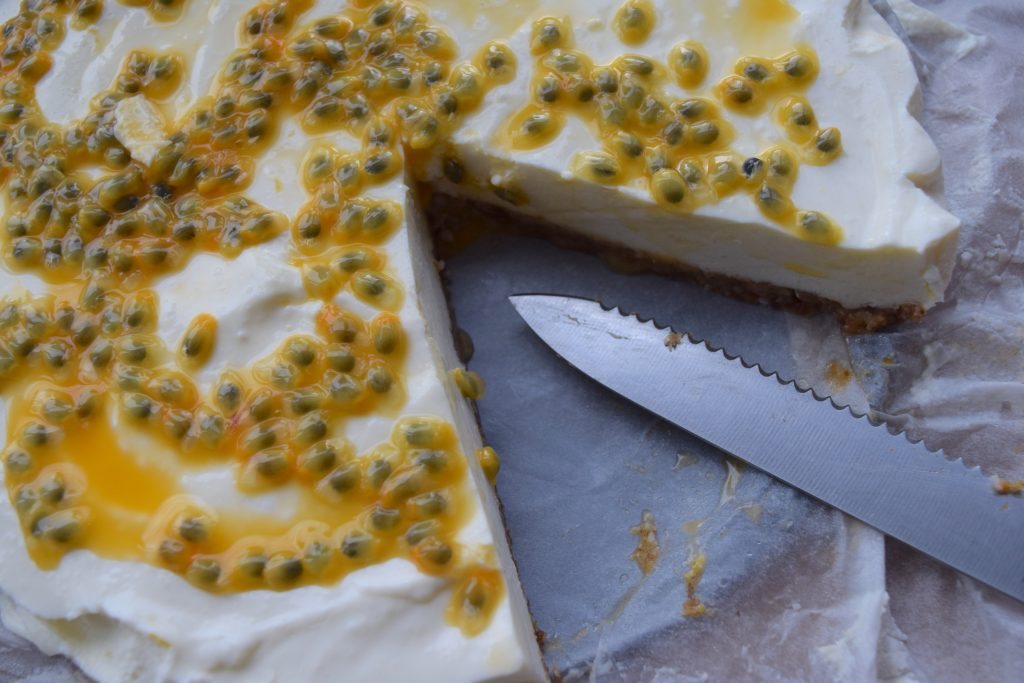 Cover the tin with the baking paper. Make sure the paper covers the rim. Crush the dates and almonds in the blender. Add the coconut oil and mix it along with the rest. Press the mixture in the baking tin. Smoothen the top with a knife or spoon.
Put the yoghurt, lemon rasp and the lime juice in a bowl and use a mixer to add the honey to it. Mix it up until it's a smooth substance.
Put the gelatine leaves in some water, leave them to soak. Heat 6 table spoons of water in a pan and dissolve the gelatine. Add it to  the yoghurt mixture. Whip the cream and add it to the yoghurt mixture. Spread it over the dates/almonds bottom and put the cake in the fridge for at least two hours til the filling is stiffed up nicely.
Spread the passion fruit over the cake and enjoy 🙂
Tip: you can also spread the cake with strawberries, raspberries or other fruit you like.