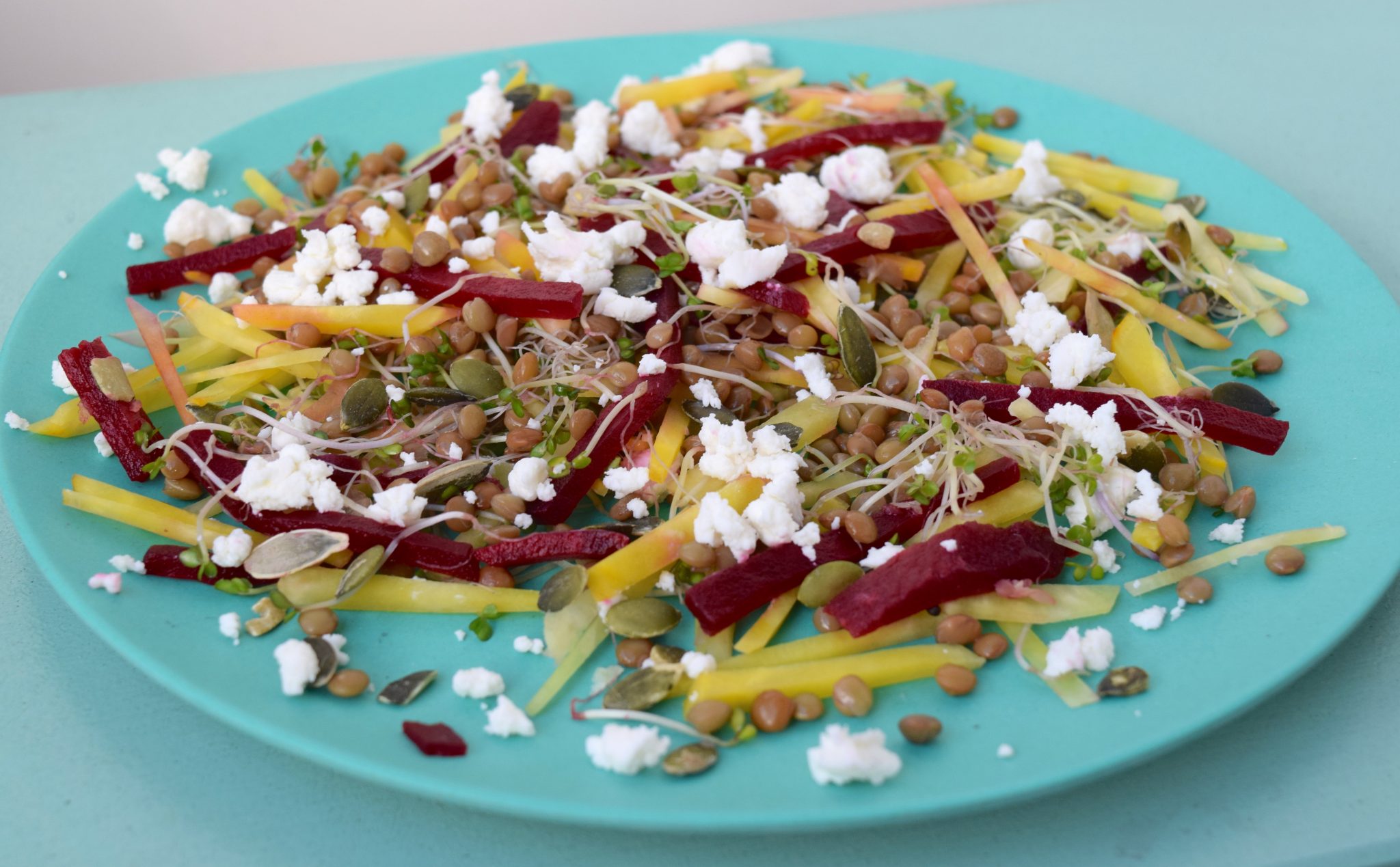 Beet & lentil salad
Specially for you guys, a healthy recipe to start the week! After a nice and quiet day off (very important too) Dafne is preparing herself for the final week of training in Florida. Last week contained lots of weight and strength training (including box jumps and power cleans) but Dafne also did an amazing 150 and 250m run (check the video). These are of course not her regular distances, but they are part of what is called 'supercompensation'. By running this extra 50m on the 200m, Dafne is forced to cross a certain physical en psychological line, as it were. If all goes well, the 200m will go 'more easy' for her…sort of;-) Then, by running the 150m soon after that, you will push out that last bit of sprinting power. This is a very intense and heavy physical and mental effort but the recovery should give Dafne extra power and capacity!
These kind of workouts make it even more important for Dafne to eat healthy, so I created a very nutricious and colorful salade that is one of her all-time favorites! To be honest, it was an experiment at first..but it turned out really good:-) Dafne and I both love the combination of beets and goat cheese. Together with the lentils the result is a very filling salad, packed with vitamins!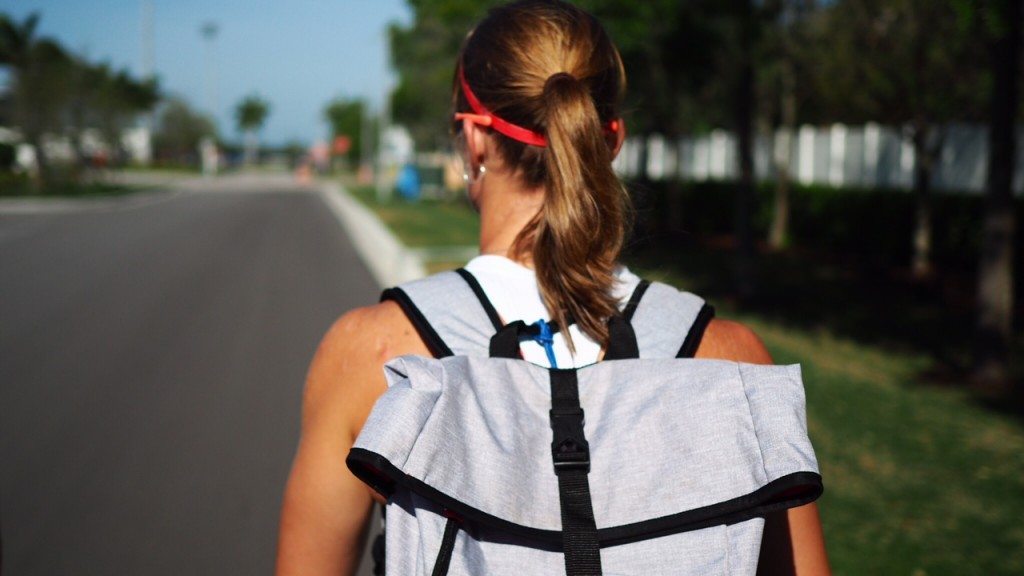 This salad is also very tasteful the next day, which makes it perfect to take it with you to work or, like in Dafne's case, training!
Beet & lentil salad
Ingredients (4 people)
– 3 or 4 precooked beets
-3 yellow beets
– 50 gr of broccoli sprouts (or alfalfa)
– 100 gr soft goat cheese
– flat leaf parsley
– 3 tablespoons of balsamico
– 2 tablespoons of olive oil
– handful of pumpkin seeds
Let the lentils well for a few hours. Next, cook them for about 30 minutes. Peel the beets and cut them in small strips (you don't have to cook them). Then cut the red beets in small strips too. Make a dressing with the balsamico, olive oil and, to taste, some salt and pepper. Divide the lentils, beets, sprouts, goat cheese, parsley and pumpkin seeds on a plate and finish is with some dressing!