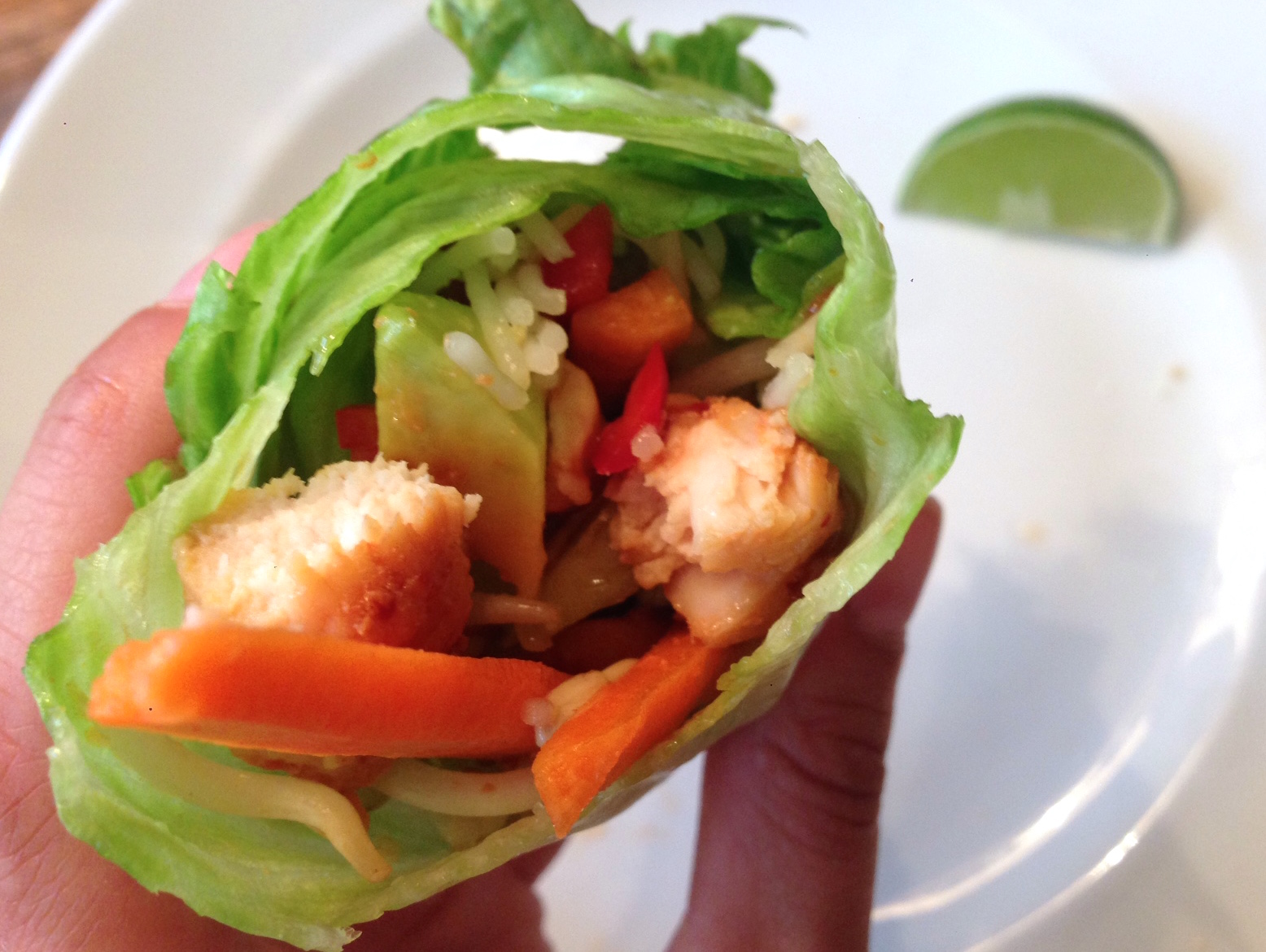 Asian salad wraps
After a hectic (and successful!) weekend, it's time for another healthy and recipe, don't you agree? I had these salad wraps for the first time in Florida, a while ago. Instead of the regular tortilla, this wrap is made of lettuce, which makes it very light and easy to digest. I gave the wrap a personal, Asian twist and  – if I may say so myself;-) – it turned out very well! 
I love to have dinner with all kinds of small dishes on the table, filled with different ingredients, so everybody can create their own wrap. Don't worry, I know the list might seem quite long but you can remove or add anything you like!
Salad wraps
Ingredients (2 persons)
large leaves of (butter) lettuce
300 gr (biological) chicken fillet
1 avocado
2 spring onions
1/2 red pepper
a handful of coriander (to taste)
1 big carrot (or 4 small carrots)
1 paprika
bean sprouts
1/2 cucumber
50 gr cashew nuts
1 clove of garlic
2 teaspoons sambal
1 tablespoon soy sauce
1 lime
Dressing:
1 tablespoon soy sauce
juice of 1/2 lime
1/2 red pepper
2 tablespoon fish sauce
1 teaspoon brown sugar
coriander to taste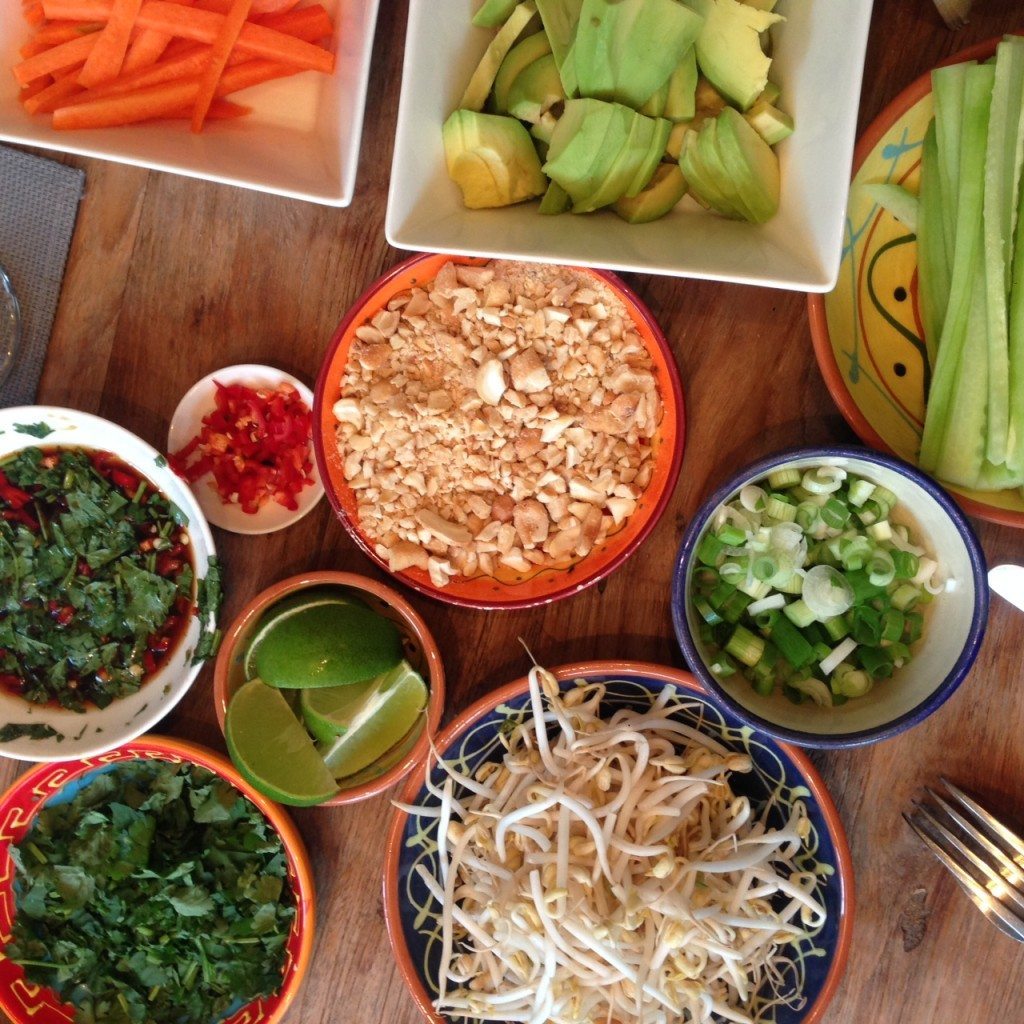 Cut all the vegetables (paprika, avocado, carrots, cucumber and spring onions) in small strips. Grind the cashew nuts with a mortar and pestle. Mix all the ingredients for the dressing. Clean the lettuce and carefully undo all the leaves. Fry the chicken, together with the sambal, soy sauce and a crushed clove of garlic until the chicken is done. Serve all the ingredients in separate bowls or cups and let you friends or family fill there own wraps to taste!
This dish is also very tasteful with Asian meat. Fry 300 gr of biological ground beef, together with a small bit of ginger, 2 cloves of garlic, 1/2 red pepper, 1/2 lime, 2 tablespoons of fish sauce and 1 teaspoon of brown sugar.
Enjoy!