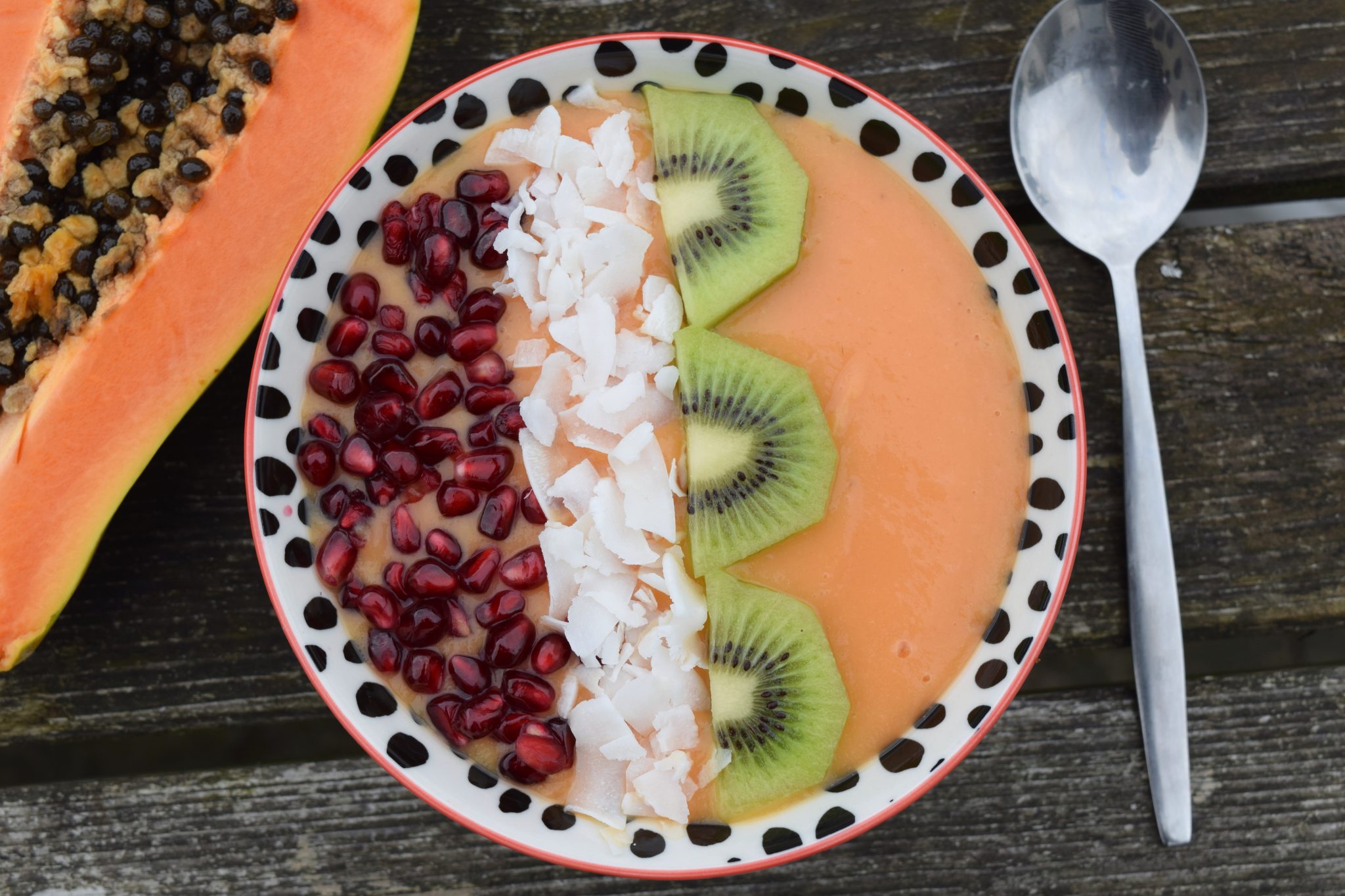 Summer Smoothie Bowl
They're all over Instagram right now: smoothie bowls. Oke: it's actually just a smoothie in a bowl.. but the toppings make them like little pieces of art!  I gave mine an exotic twist with some Brazilian mango and papaya. It's a really good start of your day, especially on hot days like this! You can also add some granola or oatmeal if you like. What do you think of the result? A real beauty right? Maybe you can do much better though! So please share a pic of your creation using #dafnelikes
Right now Dafne is preparing herself for the Diamond League in Londen this weekend. It's the very last race before…..Rio!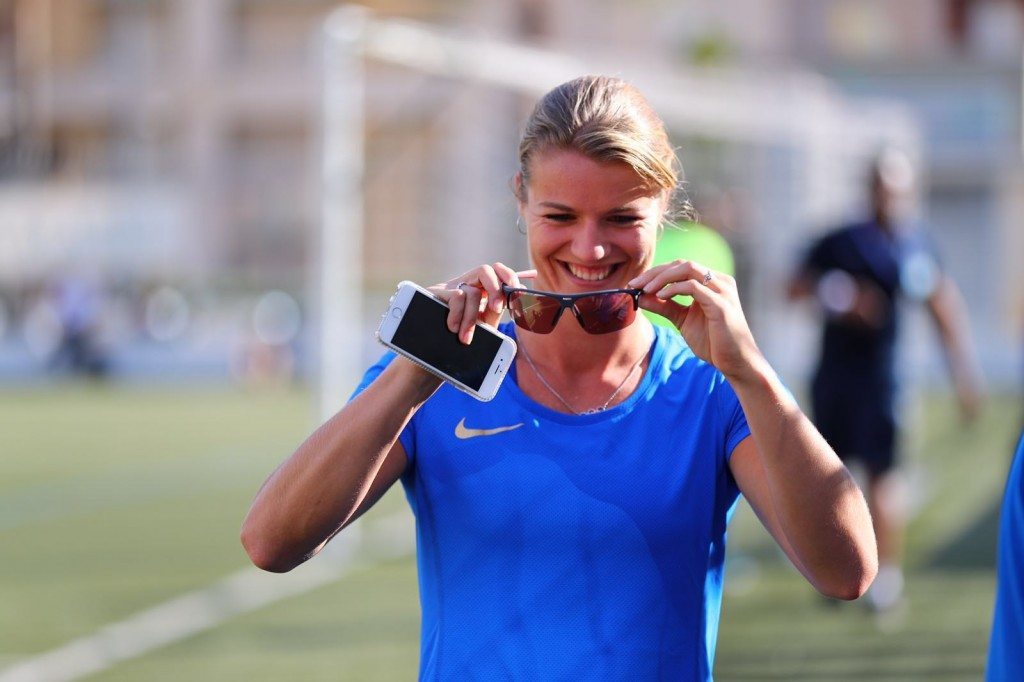 Summer Smoothie Bowl 
Ingredients
Smoothie
– 1/2 papaya
– 1 mango
– 1 banana
– 1 cup coconut milk (or water)
– juice of 1/2 lime
Topping
– Coconutflakes
– Pomegranate
– Kiwi
Mix the ingredients for the smoothie in a blender. Blend it until it's a smooth substance, but make sure you don't over do it! Next: pour it into a bowl and add the toppings: the sliced kiwi, coconut & pomegranate.
Curious about the best way to cut a papaya? Check it here!