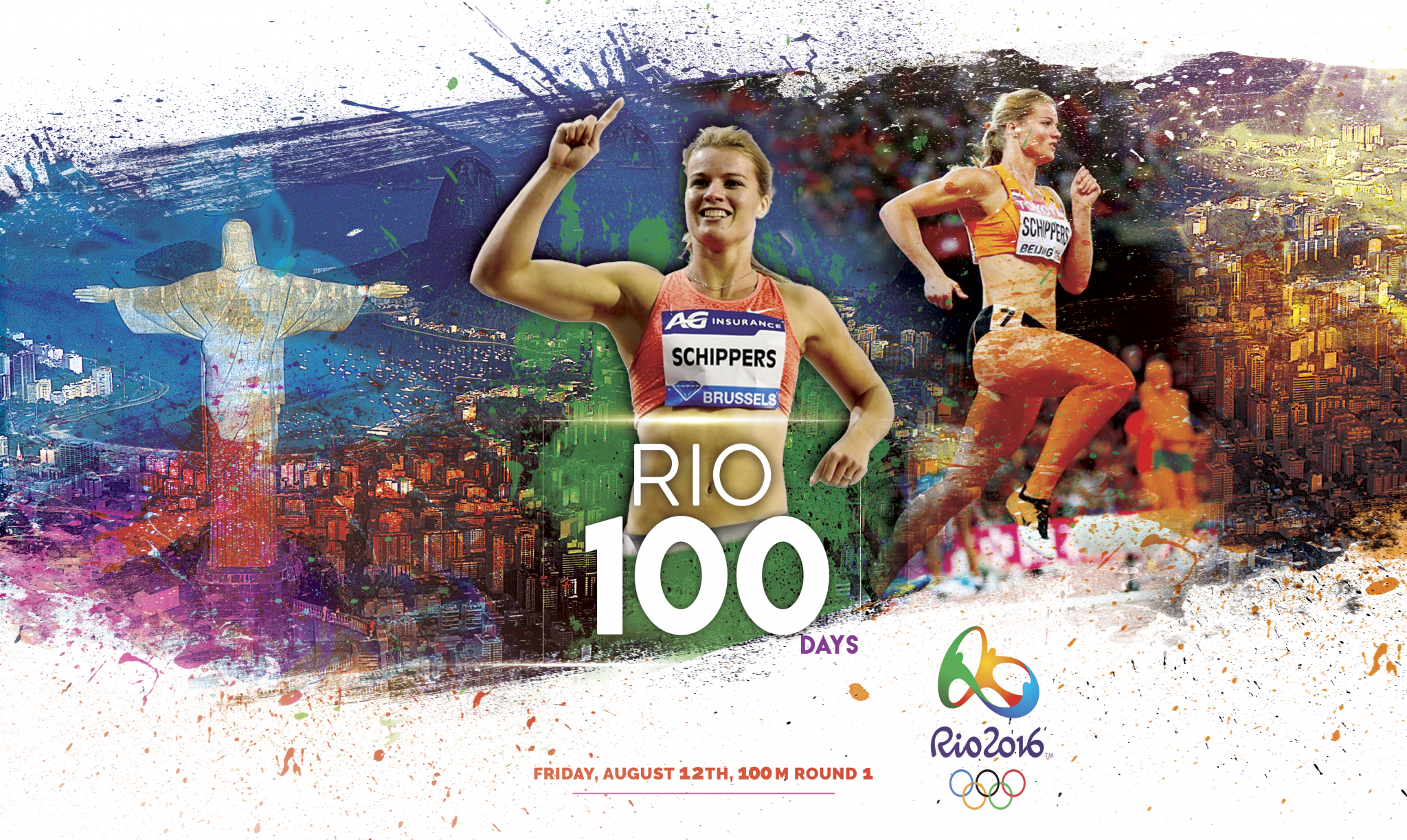 #1 RoadtoRio: 100 days to go!
Let the countdown begin! Today it's exactly 100 days before my first 100m race at the 2016 Olympics in Rio!
But first things first: this week is the next step on my 'Road to Rio' with the Doha Diamond League. I'm more of a 'one day at a time' kind of person anyway, so the upcoming race here in Qatar is my only focus right now! This Friday I'll be competing in the 100m at 19.15 o'clock local time. I arrived in Doha, the capital of Qatar, yesterday. It's my first time here and I'm really impressed! The view from my hotel room on the 35th floor (out of 57 floors in total) is really stunning! Funny (and kind of weird) fact though: most of the skyscrapers here are built, but then remain completely empty. Apparently they just want to create an impressive skyline, or so they told me. The entire city seems to be covered in a bit of a white sandy 'blanket' too which gives it a peculiar look. Because of the heat during the day, somewhere around 40 degrees celsius, we can only train during evening hours. This afternoon I had a photoshoot in the city centre, I'm looking forward to the results. Oh and the food here, by the way, is absolutely fantastic! The dessert bar, for instance, is about as long as the 100m track that I'm about to race on this Friday haha. But don't worry…I only look at all the delicious stuff, not touching it 😉 I hope you enjoy watching the race on tv, right now I'm going to prepare myself for the training!

View from the hotel: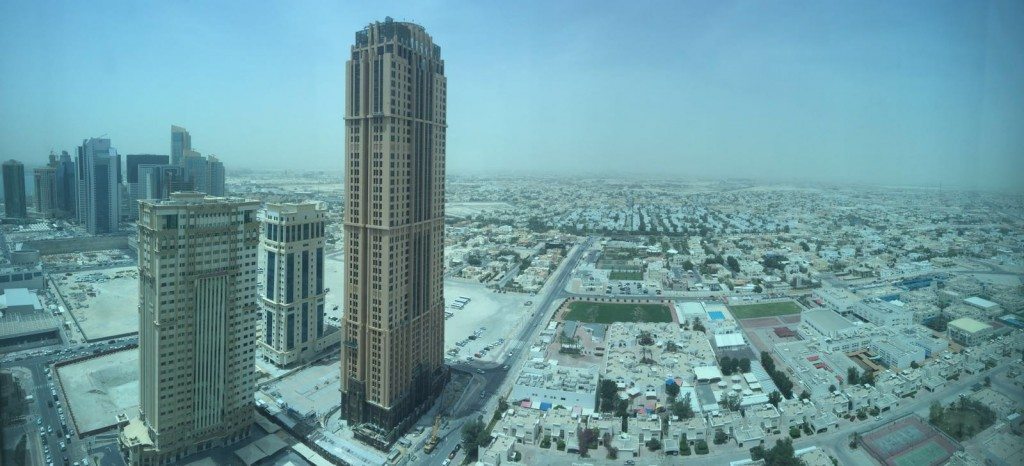 Pool with a view 🙂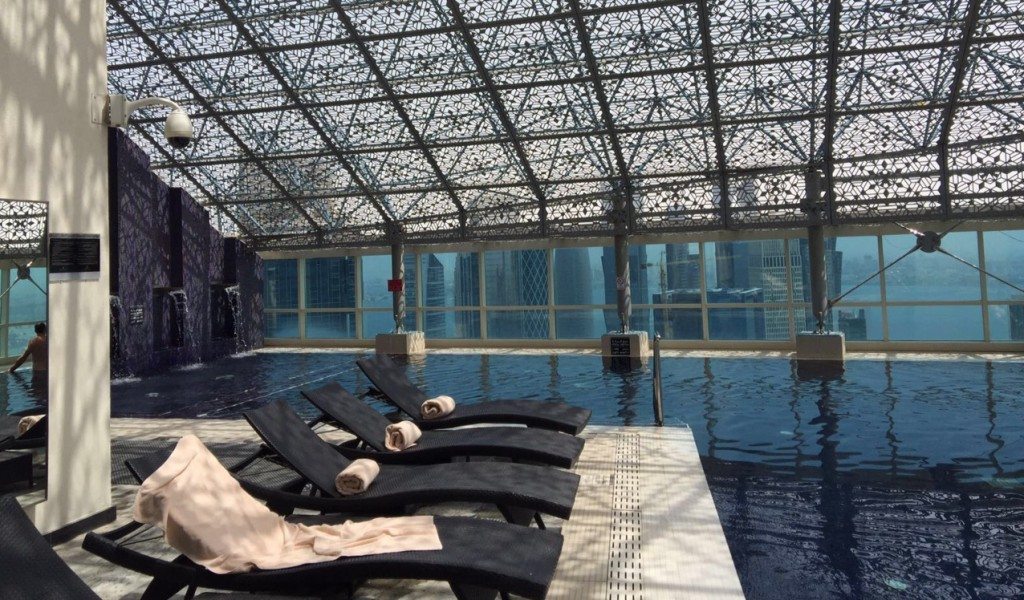 100 meters of desserts