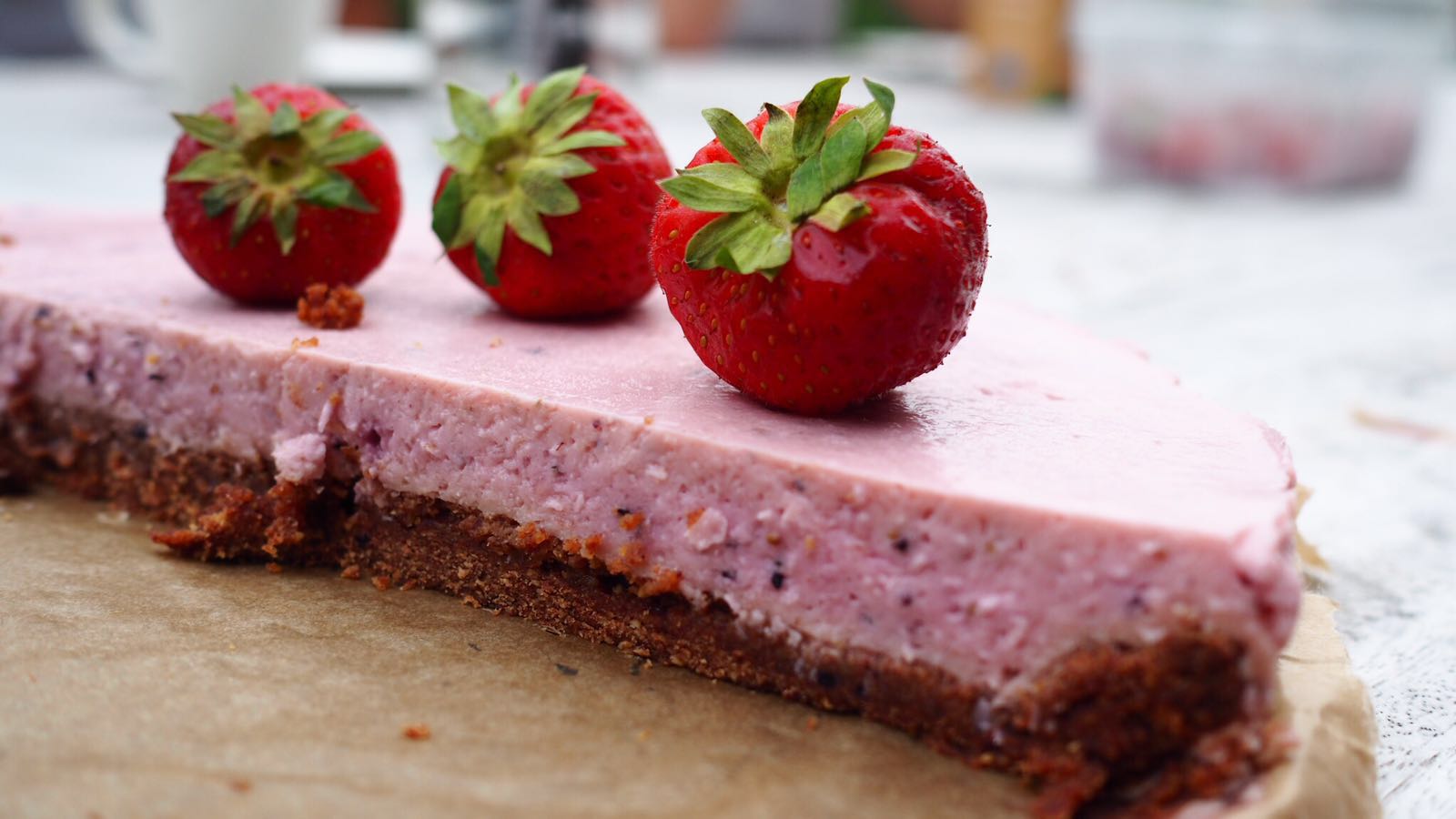 Cheesecake 2.0
This week was pretty special: all of my friends and family were here, in Holland and I got to celebrate two belated birthday parties! I had a great time. I made this healthy strawberry cheesecake for my friends, that they really enjoyed:-) I also worked on my explosiveness (also a good opportunity for my boyfriend Nick to try out his new camera 🙂 I received a couple of questions about this workout on my FB page, mainly about the use of this exercise. By throwing this ball (4kg) I work on my quick hip extension. This helps with catapulting yourself out of the starting block where you have to be capable to push yourself off from a standstill. Two more weeks to go before the start of the European Championships in Amsterdam. I'm really exited about running in front of a home crowd again. On july 8 I will be competing in the 100m, on July 9 and 10 in the 4×100 relay. I hope lots of you will be there to cheer me on!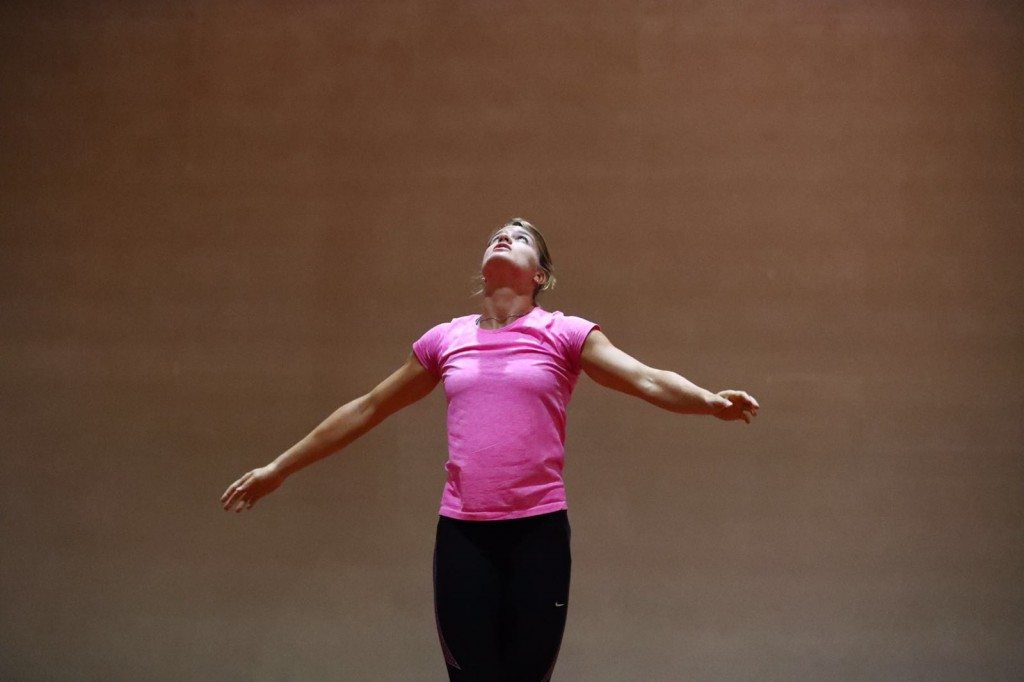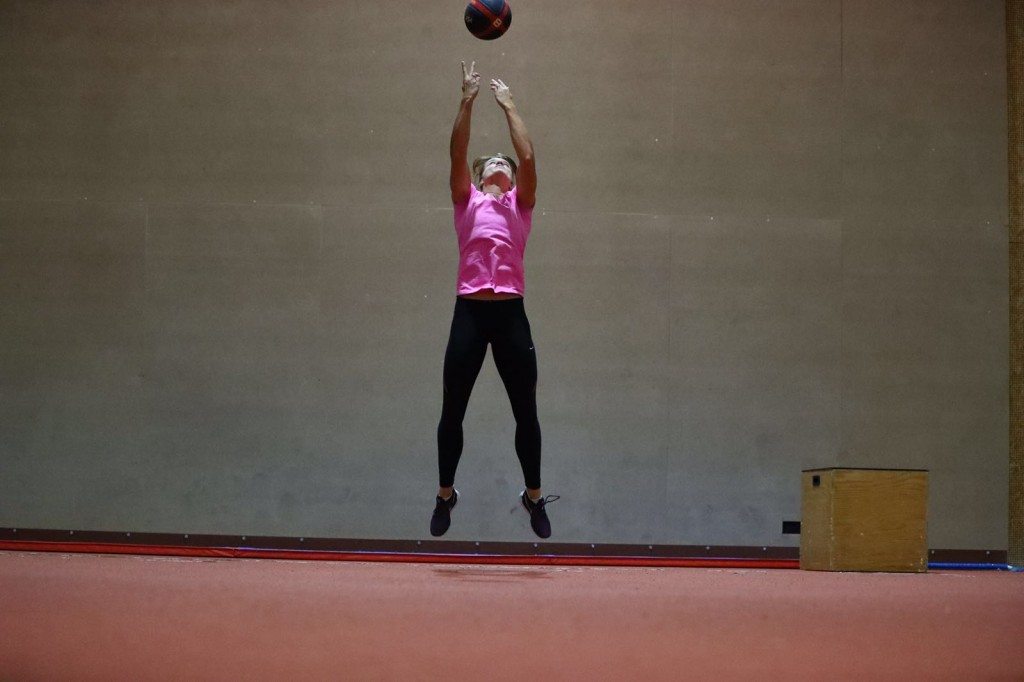 Cheesecake 2.0
Ingredients
Pastry shell
60 gr oatmeal (oat flakes in a blender = oatmeal)
20 gr melted coconut oil
30 gr honey
50 gr hazelnuts
100 gr dates
1 teaspoon cinnamon
Cheesecake layer
200 gr Greek yoghurt
200 gr strawberries
100 gr blueberries
30 gr honey
4 leaves of gelatin
2 tablespoons grated coconut
Extra: greaseproof paper, baking mold 20/25cm
Preheat the oven on 150 degrees Celsius. Mix the ingredients for the shell in a food processor (or blender) until it's a firm substance. Put the greaseproof paper in the baking mold en spread the mixture on the bodem. Put this in the oven for 20 minutes. Let the gelatin leaves soak in water. Put the strawberries (make sure you save a handful), blueberries, quark, grated coconut and honey in a blender and mix it til it's all smooth. Take a pan and warm up a little bit of water. Wait fort it to nearly reach boiling point  and the add the gelatin. Let this dissolve and then at it to the greek yoghurt mixture.
Take the pastry shell out of the oven and let it cool off. Spread the yoghurt over the layer and put it in the fridge for at least two hours. While serving the cake you can add some extra strawberries. Melted (dark) chocolate is also a very tasteful topping!