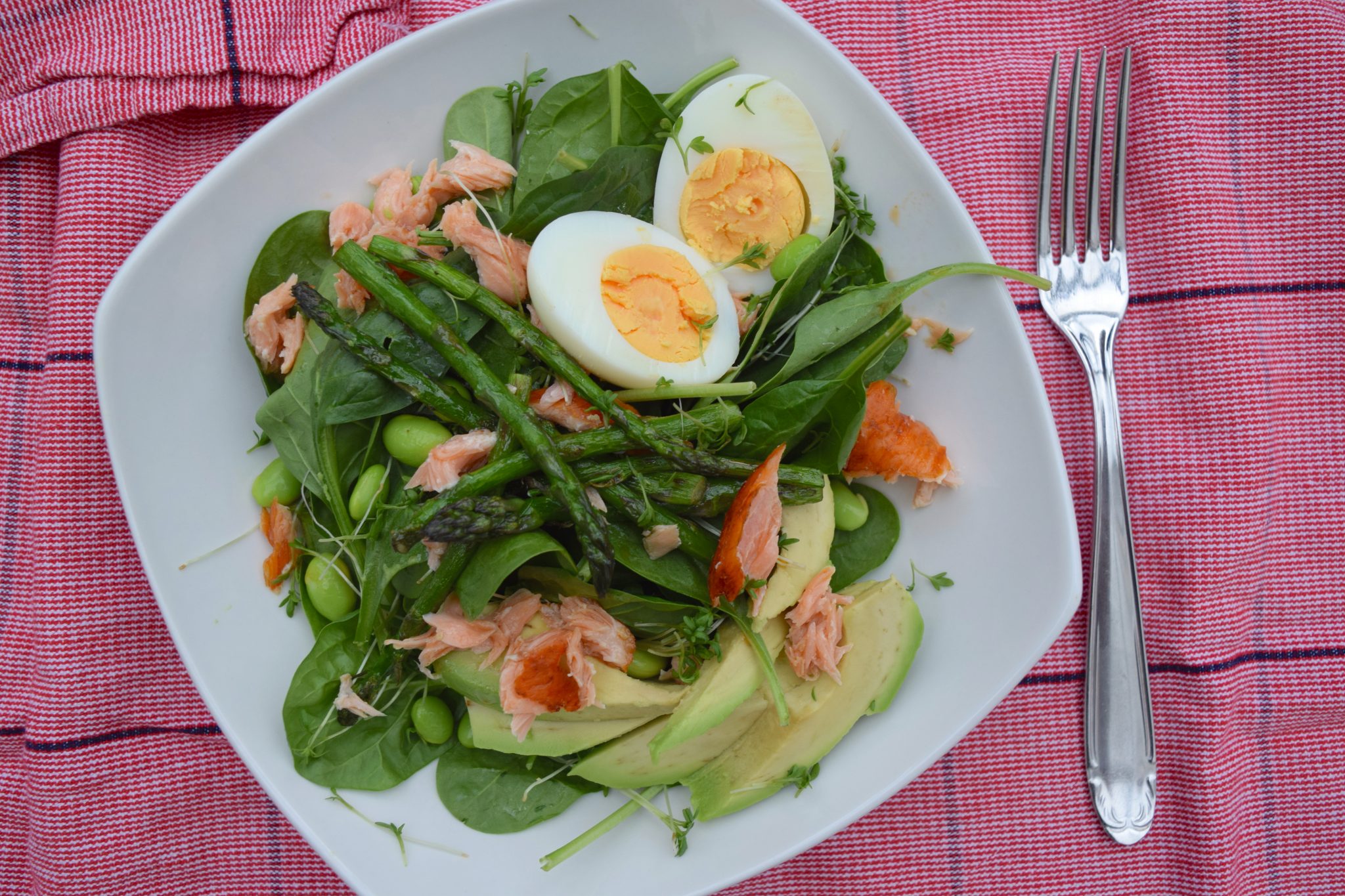 Green salad & salmon
Hallelujah! Finally, vacation time! Now that I feel a lot more relaxt, I realize that I can look back on a terrific season. I'm also more aware of the physical impact of the past year. Never before did I fly so may miles and seen so many different countries. All in one year! Emotionally too, it's been quite the struggle at certain points. So, time for a recovery. At first in my hometown Utrecht, next week I'll be going on a holiday. Can't wait!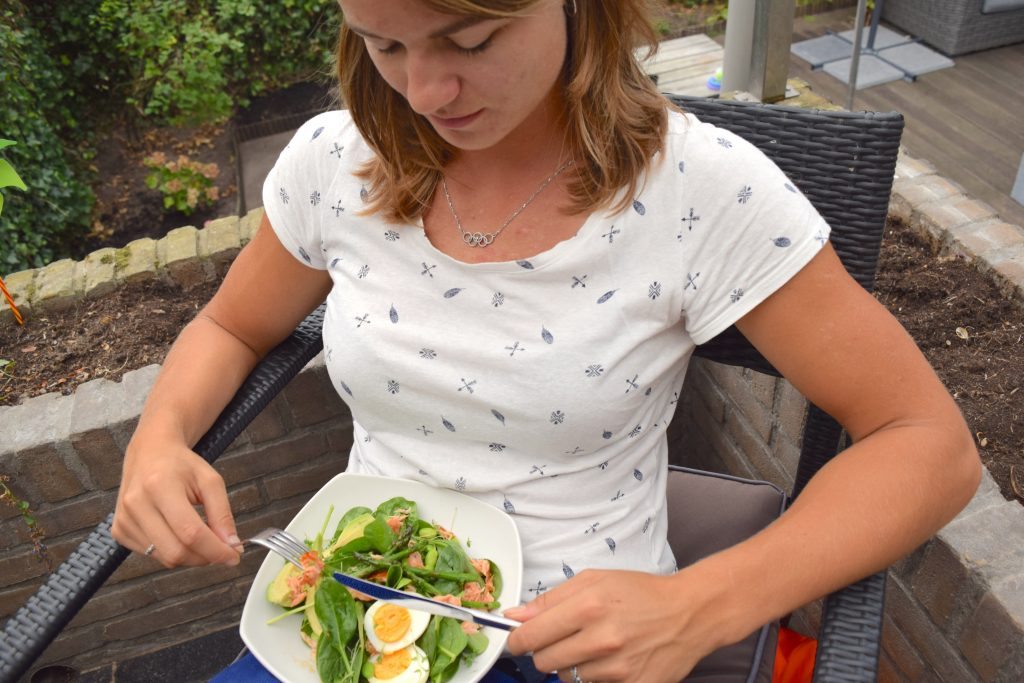 Besides getting plenty of sleep and seeing my friends, I've started cooking again too this week. My family and I enjoyed this green salad with fresh salmon and asparagus. Having time off from training doesn't mean I quit eating healthy too. Of course I treat myself with some nice food, but eating healthy has become a way of life the past few years. Because of it I feel better and relaxed. This salad is full with proteins, that are not only good for your recovery but alsof for your skin and hair. I can sure use all of the above haha!

Green salad with salmon
Ingredients
200 gr spinach
200 gr green asparagus tips
some smoked salmon
2 eggs
1 avocado
cress (or alfalfa)
1 handful of soybeans
Grill the asparagus tips in a tablespoon of olive oil (preferably in a grillpan). Boil the eggs. Add some salt and pepper to taste.  Cut the avocado in slices. Put the spinach in a bowl, then add the other ingredients.
You can also decide to add a dressing: 2 tablespoons of olive oil, 1 tablespoon of lemon juice, 1 tablespoon of honey and half a tablespoon of mustard.