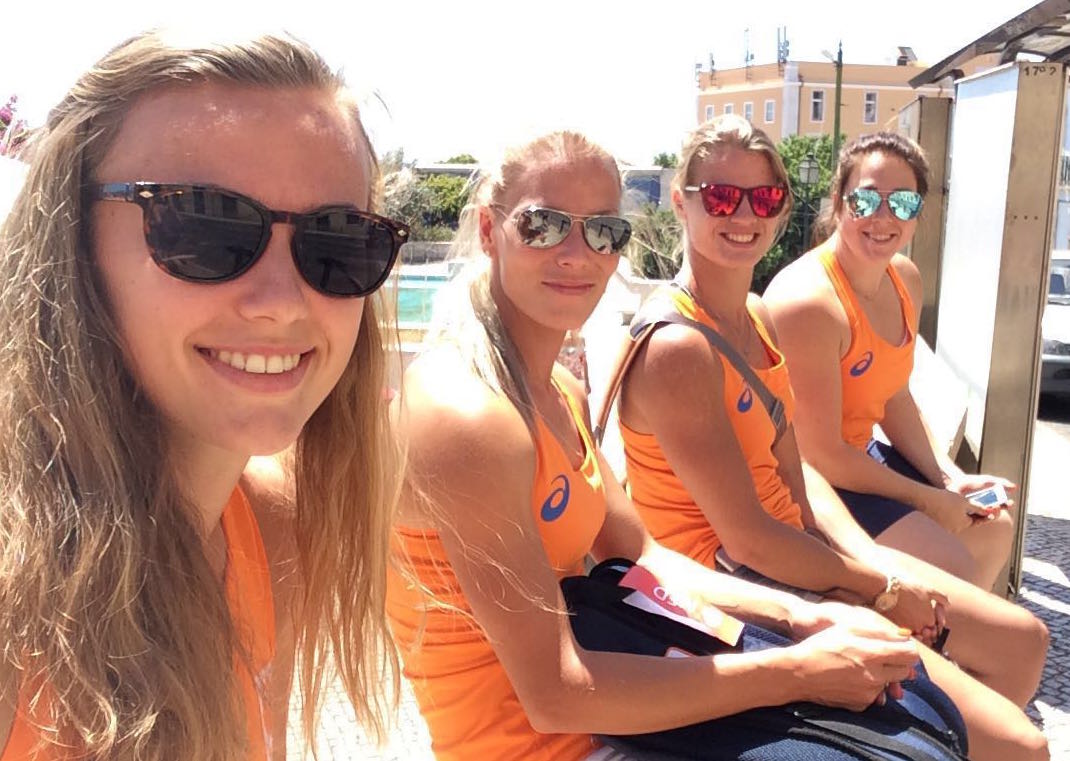 Lisbon & nut tarts
 Olá! I'm in Lisbon now, the very last stop before Rio! Not a bad place at all to make my final preparations before the start of the Olympics. Over here I'm able to really get into focus and do my last training sessions.  Together with the two Nadine's and Melissa we've also done some nice sightseeing this week, as you can see. Lovely city! Being in Lisbon also means being an hour closer to Brazil, so the time difference (and therefore jetlag) will be less too, once we arrive in Rio. Yes, everything is being carefully thought through before such a huge event 😉 We can also practice our Portuguese over here haha. Upcoming Friday is the official opening of the tournament and we'll be heading for Rio on Saturday. I'm so curious about the atmosphere over there in the city of Rio, amongst the people there and of course in the Olympic village! 
Obviously I will not be able to cook my own food the upcoming weeks, but Sanne made these delicious nut tarts back in (rainy) Holland! Looks good don't you think? She'll be flying to Brazil next Tuesday, together with the rest of my family. I'm so happy they will be in the stands next week to support me!
Nut tarts with coconut yoghurt
Ingredients (4 tarts)
– small handful of pecan nuts (40 gr)
– small handful of almonds (40 gr)
– 50 gr oatmeal
– 50 gr grated coconut
– 2 tablespoon coconut oil
– 4 dates
– 1 cup of coconut flavored yoghurt
– fresh fruits (raspberries, blueberries, strawberries)
Extra: 4 small cake pans (5/6 cm) or muffin cups
Mix all the ingredients (except for the yoghurt and fruit) in a blender or food processor. Put the dough in the cake pan/cups and bake it in the oven on 180 degrees (celsius). Let them cool off for a bit. Put some yoghurt and fruit on top of the tarts. Easy as that!